Now that Mangini's gone, and if you lump certain narratives relating to the 2009 NFL draft into one category, there are few worse lines in Cleveland sports talk than the one that says the Dolans are bad owners because they're cheap.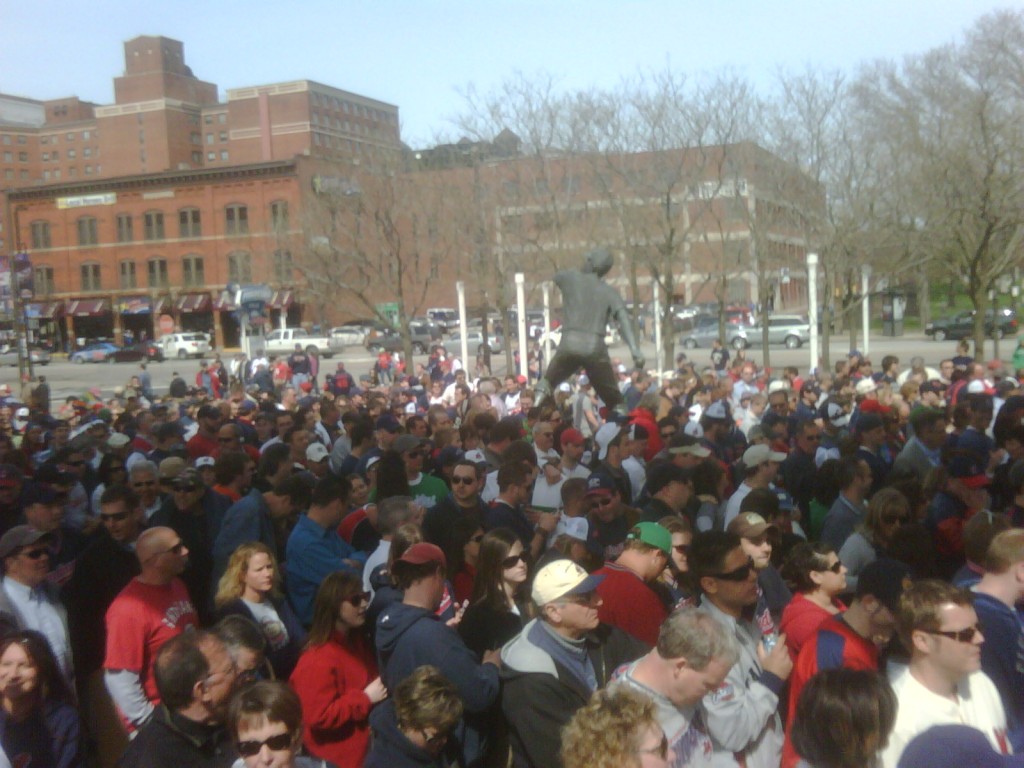 Fact is, pretty much every owner spends pretty much the same percentage of revenue on payroll. If the Dolans are guilty of anything, it's not being able to convince their fellow MLB owners to figure out a revenue sharing/salary cap arrangement that puts the teams on a reasonably level playing field instead of one where one team is allowed to spend four times as much in tens of millions on world class baseball players than another.* If that's bad (and it probably is), it's at least not technically cheap.
And more importantly for now is that the Indians have done as well as any small market team has in competing on the tilted field. When the front office tells us that we can only hope to compete every few years, it makes perfect sense, and it's about as honest as any big league front office ever is about anything, which is hard not to appreciate.
And most importantly, shit, it's been a few years. Choo, Santana, Sizemore, Cabrera, LaPorta, Brantley,  . . . Hafner (?) . . . Chisenhall (???) . . . a pitching staff that was decent enough to tie for fourth in the AL in last season's second half, with a real closer. Sounds Big League to us. After what's happened with LeBron and Mangini, it's probably metaphysically impossible for the Indians to suck this summer. Sign us up for 20 units on OVER 71.5 wins and a decent case of Tribe Fever.
—————
In the nineteen baseball seasons since the Reds' 1990 title, only one team that plays in a media market smaller than Cleveland has won the World Series, the 2006 St. Louis Cardinals — a team with such a large out-of-town fanbase that the exception proves the rule.
As the large market teams continue to grow accustomed to their ever-increasing competitive advantage, it gets harder and harder for small market teams to receive fair value for their home grown superstars (e.g., Phillies trading for Cliff Lee in 2008 without giving up any of their top three prospects).
Belle, Ramirez, Thome, Colon, Sabathia, Lee, Martinez … what are you supposed to tell the kids? Anyway, shit, it's been a few years.
Opening Day! Don't forget your sunscreen, don't be an April Fool, and don't forget to vote for Hillis before you go.