You can't not feel better about it when you look at this.*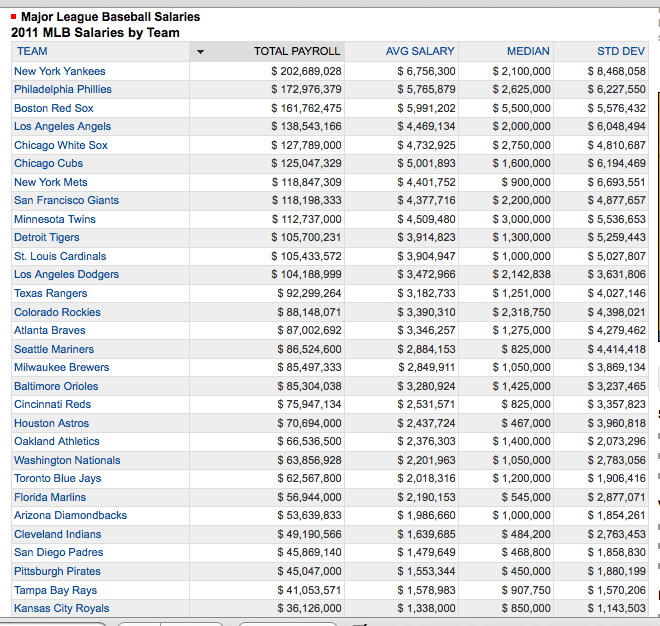 Especially with respect to the weekend sweep by the Tigers. "Profoundly depressing" is all relative, and being sad about $105,700,231 worth of world class baseball players dominating $49,190,566 worth of the same is a lot like being sad that two gallons of whiskey fills up more of your bathtub than one gallon does. Choosing to root for the $49M team over the $100M teams and the $200M teams is a lot like paying the same entry fee to play in a poker tournament against folks who will start with up to four times as many chips as you. You've got to be at least a little sick to do that.
None of which is to say that the whole state of affairs isn't profoundly depressing in and of itself, but this is a state of affairs that we've long processed.
Nobody doesn't know that MLB teams make most of their money from TV and radio contracts. And that teams from differently-sized media markets have differently-sized TV and radio contracts in proportion to market size. And that pretty much every owner spends pretty much the same percentage of revenue on payroll. So of course, in the nineteen baseball seasons since the Reds' 1990 title, only one team that plays in a media market smaller than Cleveland has won the World Series, the 2006 St. Louis Cardinals — a team with such a large out-of-town fanbase that the exception proves the rule.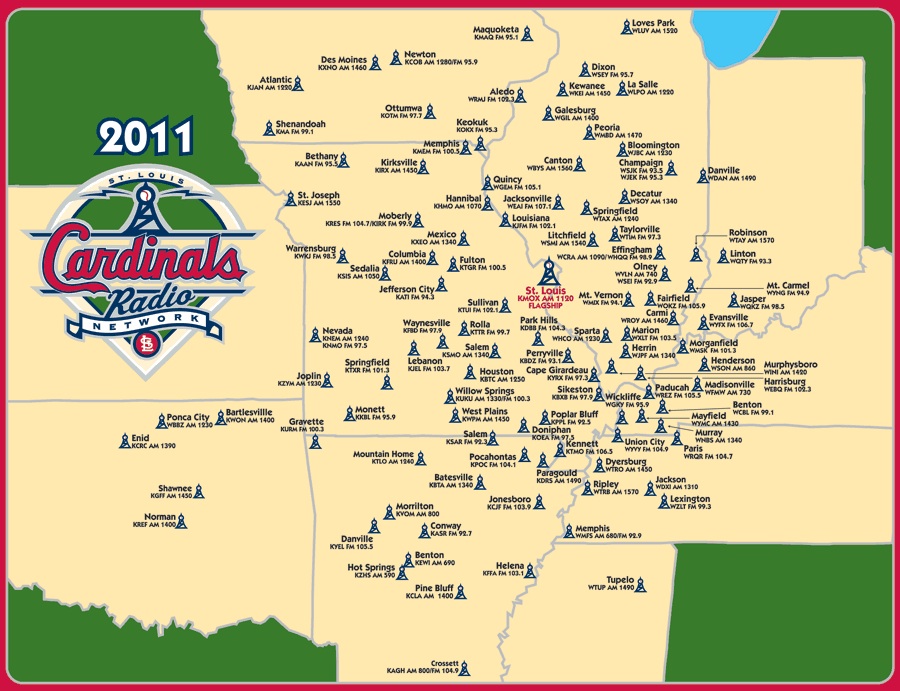 As easy as it is to forget all this once you catch the Tribe Fever, and as nice as it is to have a front office that has managed to figure out how to contend against all odds at semi-regular intervals, there's also something nice about knowing there's a limit to how much any reasonable person could possibly care about his $50,000,000 baseball team getting dominated by somebody else's $100,000,000 team when it comes to the way the actual games playing out.** Compared to the incredible soul-dissipating mindfuck that's the last decade-plus of our football team in a league that gives small-markets and losers every advantage, it's actually a nice respite.
And again, yes, it all sucks, and actually it's hard to comprehend the level of sociopathy of those in power who countenance this state of affairs, but it's nothing we haven't known about for awhile, and it's not like we had much reason to think it would be any different this year going in.
Also there's still 38 games left so who knows a loss in the ninth inning of game seven of the World Series could still be ours Tribe Tribe Tribe MLB Tribe.
—————
*It's understood that the numbers today might be different than those reflected in this chart due to mid-season additions, but not enough to make a significant difference here.
**It's hard to do better by way of proof of this than by looking at the kind of sociopath who does care and more about his $200,000,000 baseball team beating up on the rest.
—————
Back tomorrow to talk about the Browns.