Some folks will say we're doing exactly what Forbes wants us to do by writing about this, but so what? When you hold yourself out as a credible publisher of non-fictional content, and make what you hold out as a non-fictional list of "America's most miserable sports cities" and not only fail to put Cleveland at the top of the list, but rank it number 8, you confirm that you are actually not a credible publisher of non-fictional content, but really just a pack of sociopaths that self-interestedly acts to encourage people to believe, debate, discuss, consider or otherwise pay any attention at all to a proposition that's so far removed from reality in such a way as to be completely regressive.* Put another way, Forbes is just digging its own grave by publishing malicious lies like this, and all we're doing with this post is helping pour concrete on top of it. If that's really what the folks at Forbes want us to do, then fine, but we're obliged to do it either way.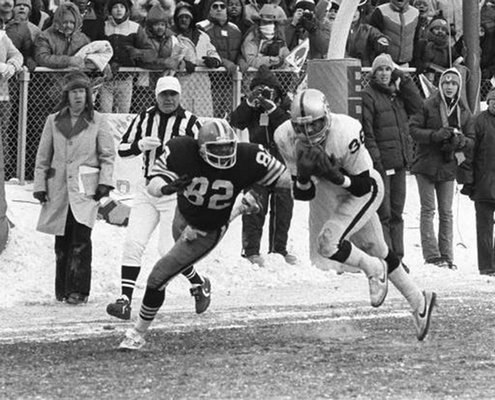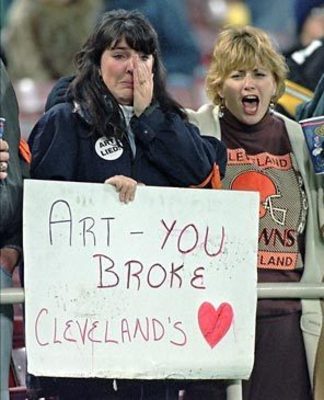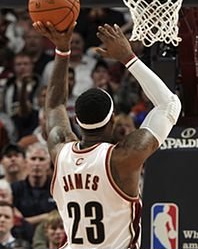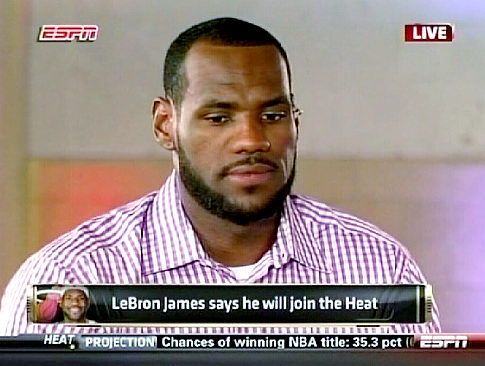 Just like we'd report if somebody was going around our neighborhood kicking puppies and molesting children or whomever, of course. If "U MAD?" was a valid response to everything that might be described as trolling there wouldn't be any such thing as civilization. Really, what is wrong with people? How is a publication like this even allowed to exist? It's all almost enough to make a person start to think that anyone who spends any significant effort following these sports leagues is actually an irredeemable sociopath himself, but we're not quite there yet.
—————
*Every Cleveland sports fan knows, and everyone who isn't an irredeemable sociopath can surely relate to the fact that the worst thing about a city not having won a championship in any real sport since 1964 despite having active teams in all the real sports leagues since then is the times after one of our teams gets close then collapses, when we have to see our grandparents, parents or whatever old people we love for the first time after the latest collapse, and have to have that moment (unspoken or not) where it's like, "we really might not see this thing happen before you die."** Not just ten or twenty years, but almost fifty. And again not just one team, but a whole city of teams. When it comes to sports at least for sure, there's absolutely nothing worse, and anybody who doesn't understand this and/or publishes non-fictional lists that fail to account for it should at least be not allowed to hold themselves out as credible publishers of anything, if not have concrete poured on top of them. Only the worst sociopaths would question this for a millisecond. The best we can assume of the folks at Forbes is that they haven't thought about it for even that long.
**Well deserved, but no less miserable at all.