Free-agent wide receiver and Super Bowl hero Mario Manningham, a native of Warren, Ohio, got some attention earlier this week for speaking negatively about Cleveland as a destination for NFL free agents in an interview with Chuck Yarborough and Branson Wright of Cleveland.com.
When Wright asked Manningham if he was considering Cleveland as a potential destination, the receiver bluntly replied, "No, not really," before elaborating as follows (transcript via WFNY):
Branson Wright "Have you put any thoughts into the Browns at all?"

Manningham "No, not really."

(Silence… laughter from Yarborough and Wright)

Chuck Yarborough – "We've heard rumors that the Browns are not looked at by players around the league as a really good place to go. Is that a true perception or would players really come here?"

Manningham "A lot of players wouldn't. Like, I'm not trying to put the organization down. But a lot of players, that wouldn't be their top choices.  Because everybody says how cold it is in Cleveland. And [their] team [inaudible], so it's a miserable combination."

Yarborough "Does the unsettled nature of the quarterback position have anything to do with that?"

Manningham "Uh, yeah. Yeah."

(Silence)

Wright "Mario, what's important to you in finding that perfect team for you?"

Manningham "Quarterback. You know, and just knowing what's going on."

Yarborough "How hard would it be to leave a quarterback winning QB like Eli Manning?"

Manningham "It'd be hard, but there are a lot of other good quarterbacks also."
This was shortly followed in the news by a statement by recently re-signed Jaguars defensive end Jeremy Mincey that he didn't even consider coming to Cleveland, despite that he knew the Browns had targeted him in free agency. Per ESPN's news service:
The Bears and the Cleveland Browns wanted him.

Mincey really only considered Chicago.

"It was a good fit," he said. "Who wouldn't want to play beside Julius Peppers and Brian Urlacher? They're a first-class organization. They do things right. They got a lot of good pieces to make it happen."
One hears a lot of this sort of thing at nearly every free agency cycle, so it's worth a deeper look at the fundamental irrelevance of statements like this about Cleveland and the Browns.
First, of course, it should be acknowledged that Manningham and Mincey are getting at something true and important when they refer to the ineptitude of an organization that has been the league's biggest embarrassment for more than a decade, and still amazingly has no better option than Colt McCoy on the horizon at the game's most important position. But this is something that should theoretically be fixable with consistent competent management.
What's much more troubling is the idea that the Browns face an uphill battle not because of factors within management's control, but instead due to the intrinsic qualities of Cleveland and Northeast Ohio.
The first response to this is that anybody who wouldn't come to Cleveland because of the weather is exactly the opposite of the kind of person the Browns should want to play for them, so Browns fans should probably be thankful that Manningham, among whomever else, so effectively self-selects here. More generally, we know that only folks on the rightward slope of the bell curves that measure imperviousness, irrepressiblity, etc. will be able to fully appreciate a place like Cleveland, so to say we're not talking about the majority here is an understatement.
But what some see as a weakness here is much better viewed as a strength. Of course it's harder to find the kind of person who's cut out to thrive in Cleveland, just like it's harder to find geniuses than the average. But once you've found enough of these folks, the force you've assembled will be exponentially more formidable.
Which is why it's so unfortunate and maddening that not only is the Browns franchise owned by a person in Randy Lerner who so plainly doesn't even like to be in Cleveland himself, it's also managed by one in Mike Holmgren who doesn't want to be here either, and can barely conceal his disdain for the place. It's naturally hard enough to assemble enough of the select few who are fit to be Cleveland Browns, but how isn't it impossible for an organization headed by two guys who themselves lack such an important fundamental characteristic?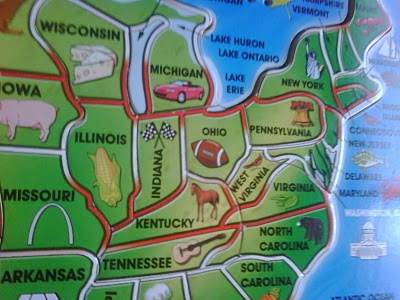 Which of course also gets to how unfortunate and maddening it is that Lerner let Holmgren run off a head coach in Eric Mangini who not only was plainly the first decent head coach this franchise had seen in a decade, but also, and surely not coincidentally, is a person who actually likes being here, and still makes his home here, despite being a Connecticut native. And not only that, but also that Mangini was a head coach whose core philosophy helped to ensure that the right folks would end up Browns ("those to whom football is important" is us in all the ways that are good, not to mention the rest), and bravely and consistently made far-sighted moves in furtherance of that philosophy.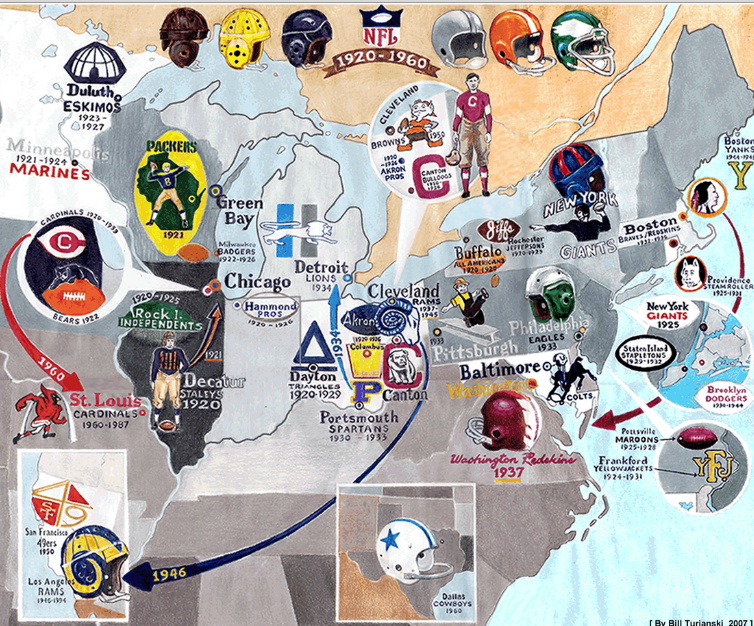 When some poor muggle like Manningham goes flapping about Cleveland like earlier this week, all we can do is think of all this and shrug.