A few weeks back we wrote about the contest they're having over at Uni Watch to re-name and re-brand the Cleveland Indians. The first batch of results was posted on Saturday and while one of the concepts is genuinely horrifying, folks have come up with some interesting ideas.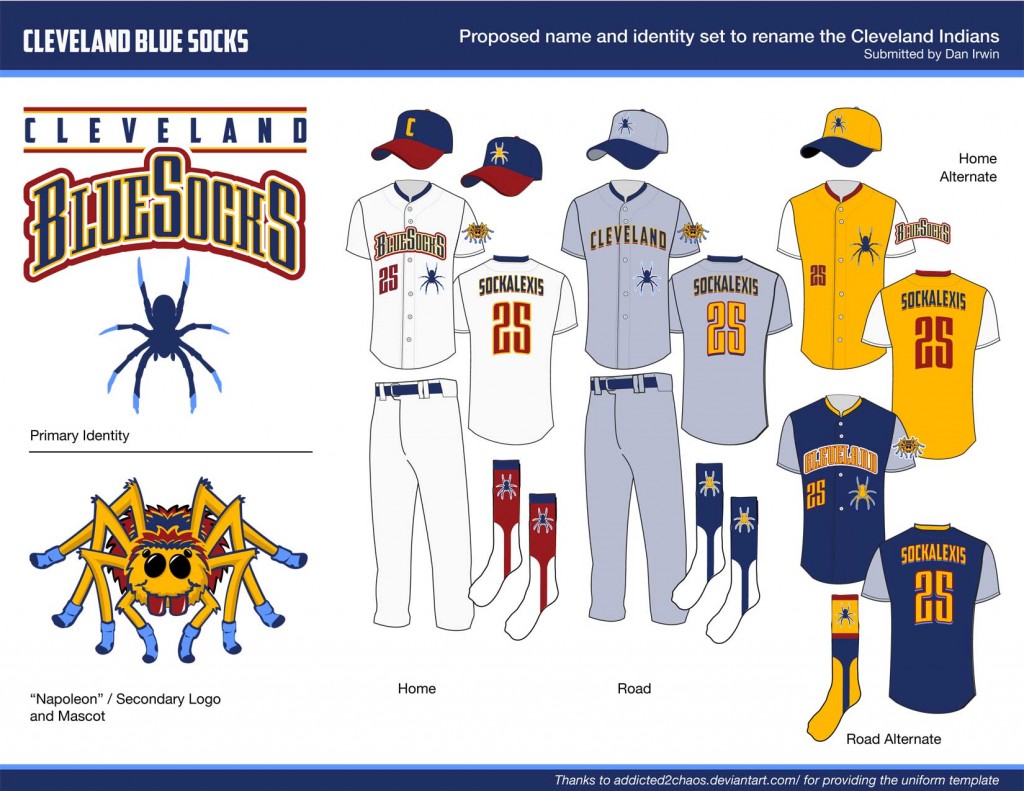 Relatedly, some good work by Frowns regulars (including Kanicki and NeedsFoodBadly) and some other folks in addressing some profoundly warped views on Chief Wahoo and the Indians name at a Waiting for Next Year post on the subject here.
Also, a Frownie Challenge: Whoever comes up with the best idea for a penalty for a proposed civil statute banning any mention of the Notre Dame Fighting Irish logo (a drawing of a leprechaun made by Irish people) in any purportedly serious discussion about the merits of maintaining Chief Wahoo (a racial caricature of Native Americans made by white people) gets two rounds on us at Thursday's draft party. Free speech has its limits, of course. You can't yell "fire!" in a crowded theater, etc., so.
Alright, we've got an Xs and Os with the Bros draft special coming from Rod here shortly, and some other draft things coming up this week. Hope everyone's gets off to a decent start in the meantime.
(UPDATE: More on the issue at NBC's Hardball Talk.)