If you missed it over the weekend, Indians closer Chris Perez unleashed on Cleveland fans in response to having been booed by a handful of them at home last Thursday after he allowed a couple of baserunners in a game that he eventually closed out for his 13th save in 14 opportunities this season. Some of Perez's response was fair enough ("They haven't even scored yet and you're booing me?"), but the rest devolved into an incredibly myopic complaint about low attendance at Progressive Field, and how it's not as "fun" to play in Cleveland as it is in other MLB cities.
"It's just a slap in the face when you're last in attendance," Perez said. "Last. It's not like we're 25th, 26th. We're last. Oakland's outdrawing us. It's embarrassing. … It's not a good atmosphere. It's not fun to be here.
"If you have a choice to go to an atmosphere where it's fun, like Philadelphia," he added, "that helps you get through some seasons sometimes."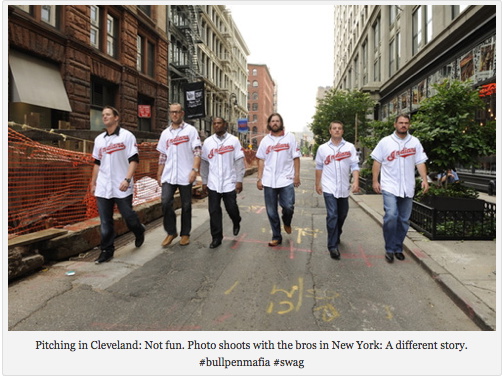 Chris Perez will make $4.5 million this season for pitching about one inning in every other game or so, and if you were wondering how he was going to make it all the way through the season, now you know that he might not. Unless he's traded somewhere fun like Philadelphia.
And if you needed Chris Perez to tell you, now you also know that it's more fun for baseball players to play Major League Baseball in places where it's also more fun to be a Major League Baseball fan; like Philadelphia, where the local TV contracts are at least three times as lucrative as they are in Cleveland, allowing the local MLB owners to spend at least three times as much on world class baseball players as they do in Cleveland.
So it's more fun to play on a team with a 174 million dollar payroll than it is to play on a team with a 78 million dollar payroll. While anyone might rightly complain about this state of affairs, to blame it on Cleveland fans is another thing entirely.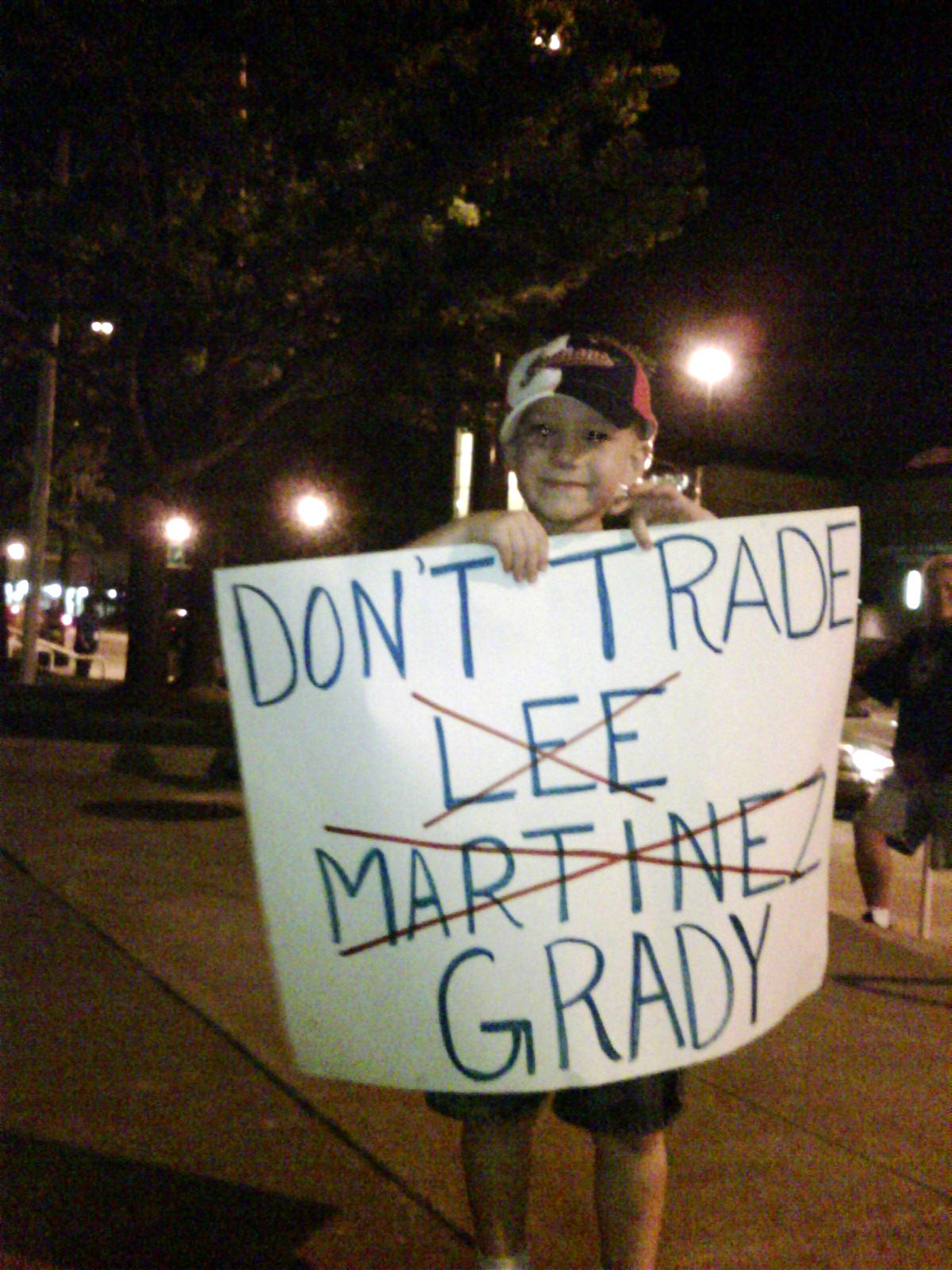 It's hard to tell whether anyone in the local press bothered to ask Perez whether he's considered that MLB's glaring and growing competitive balance issues might be a better target for his ire than the Cleveland fans who pay his salary, but much worse that some of them rushed to join the closer's criticism. Of course, the folks who cover Major League Baseball for a living want you to pay more attention to Major League Baseball, too, but the truth is just too depressing or otherwise too hard to talk about here. Even Terry Pluto, while mentioning that the Indians traded two consecutive Cy Young Award winners in two consecutive seasons in an otherwise balanced and informative piece on Perez's comments, completely ignored the underlying economic issues that necessitated (or at least heavily influenced) those trades.
Naturally, the Indians organization ignored these issues as well in distancing itself from Perez's comments. Of course, he was wrong to attack the fans, said team President Mark Shapiro, but shucks if Perez wasn't on to something about how everybody should be coming down to spend money at the ballpark.
"Talking to [Perez], I think some of his hope is that's what he's saying." Shapiro explained. "He's saying, 'Hey, pay attention. Good things are happening here. Look at this ballpark, look at what you've got here. Come on out.' I don't know whether that will happen, but I would conjecture that part of his desire is for that to happen."
Sure. Perez, the local MLB press, and the Indians organization are all on the same page here.
Meanwhile, the fans will keep doing what makes sense. Nevermind the economy, or that Cleveland was hit as hard by the housing bubble as any place in the country. Increasingly growing competitive balance issues simply make for increasingly less compelling competition. Rooting for the Indians, the $79M team, over the $150M teams and the $200M teams is like paying the same entry fee to play in a poker tournament against folks who will start with up to four times as many chips. It's naturally hard to get up for this sort of thing, especially given the near certain fate of any hometown player that develops into a superstar. First place or not, it's a long season, and Vegas, after updating the odds over the weekend, still has the Tigers as an overwhelming (1/8 — bet $8 to win $1) favorite to win the AL Central.
If the Tribe can buck the odds to keep it up, make a pennant race of it and/or make the Playoffs, folks will buy plenty of tickets. In the meantime, the games will be easy enough to follow on TV, the $1 beers will continue to taste a lot better than the $8 ones, and Chris Perez will be far from the only one in need of help to get through the season.