@rodofdisaster is the author of our in-season "Xs and Os with the Bros" feature. Here he is with some thoughts on expectations for first and second round NFL draft picks. Enjoy.
—————
There isn't an NFL fan around who doesn't at some level enjoy the strategy involved in the game, and I'd suggest that the chess match that takes place between the teams in each matchup is what keeps most of us glued to the TV on fall weekends. But of course, it helps a lot to have better players with which to execute these schemes, and nothing makes for easier second-guessing than NFL draft picks, which is why more people tune in to the NFL Draft than regular season baseball or playoff hockey.
Like many of you, I frequently listen to sports radio (NFL Radio to be exact) but I won't listen for the two weeks before the Super Bowl and at least a week before the draft when the overanalysis and hyperbole are maddening. I don't pay much attention to mock drafts, either. But retrospective analysis of previous drafts is another story.
Last week, I was listening to The Opening Drive with Bob Papa and Ross Tucker (weekdays 7-11 am EST) and they went through the 2008 first and second rounds. (Under the new CBA, there is an option for a fifth year on rookie contracts and this group would be up for that option under the current arrangement.)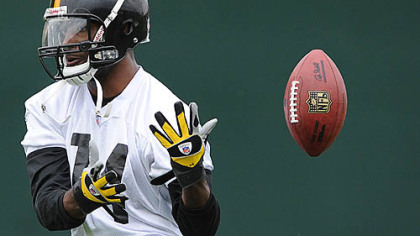 The analysis of the second round of that draft really caught my attention. 
Check out this recap at Scout.com and tell me if you can count any more than 12 of these 32 guys as successful picks five years after the fact. Also note that TEN wide receivers were picked in the second round, with only two (DeSean Jackson and Jordy Nelson) classifiable as undebatable successes. Read some of those accolades showered on these other guys and tell me if it doesn't make you laugh or cry.
And think: Why is it that teams covet these draft picks so much? How many times have we heard of a team not wanting to trade that second or third rounder to move up and get the guy they really want? This might be six of one, half dozen of the other, but I believe teams are less concerned with the caliber of the player they'd be losing than they are with lessening the number of chances to mitigate the poor odds. At this point it's easy enough to say that Travis Benjamin was a worthwhile fourth-round pick, but based on historical success of fourth-round draft picks alone, his chances of being a solid #2 receiver are remote.
If you have time, I'd ask you to do what I did last week, which is go back to the 1999 draft when the new era Browns returned to the NFL, go through all of the first rounds of the draft for the ten years through 2008, and give each player an analog "yes" or "no" grade for success. There were 316 players drafted in the first round over that time. By my judgment, 155 of them (49.1%) were busts. It's a largely subjective exercise so I am not going to tell you who the players were or what criteria I used but even if I was too harsh and off by a pair of players per year, that would remove just 20 guys and the percentage of busts would still be 43%. One would think that first round draft picks give better odds than a coin flip given the way they're so harshly judged on a micro level, but that just doesn't seem to be the case at all.
Food for thought amidst so much excitement over a weekend of practice without pads.