Either Plato is being put to the ultimate test here, or there's something worse than a Modell-Conspirator. Either way, now really is the perfect time for an oilman to join the ranks of Cleveland sports ownership.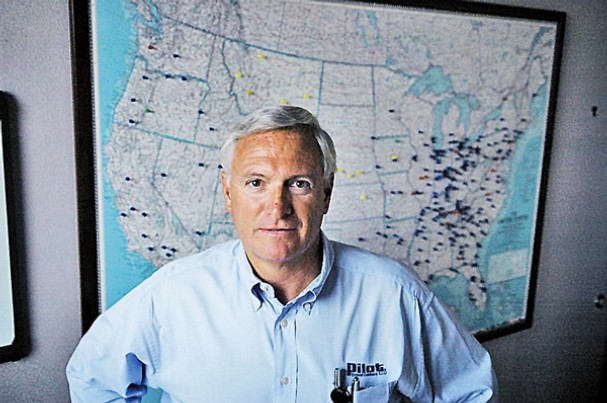 Additionally, James Haslam III ("Jimmy"), with whom Randy Lerner is currently in private negotiations regarding an "investment" in the Browns currently owns a share of the Pittsburgh Steelers, and is on record as saying he's "1,000% a Steelers Fan." So we're probably looking* at one of the most massive troll jobs in history on the high end, and a collapse of the space/time continuum on the low. Right in our wheelhouse.
Will leave it to the new weekend open thread to figure out the rest.
—————-
*Tony Grossi cites "a source" who says "Haslam is looking for a majority stake in the Browns — perhaps 100%," which is easy enough to believe because what kind of 1,000% Steelers fan would trade a minority share of the Steelers for a minority share of the Browns? Also, the Haslams are definitely rich enough to buy the whole thing.
**More detail from Zac Jackson and Pat McManamon at Fox Sports Ohio here. This thing is happening.