"If a man will begin with certainties, he shall end in doubts; but if he will be content to begin with doubts he shall end in certainties." — Sir Francis Bacon
"If the fool would persist in his folly, he would become wise." — William Blake
—————
Reality football in its most basic form is what some folks would call a pool or a pick-em league. When done correctly, reality football is all the fun of fantasy football plus much more, with none of fantasy's meaningless restrictions and useless distractions. Reality football means never having to worry about where a team's playbook happened to end up at the end of a scoring drive, or whose number was called for a score. In reality football, any player can be yours, or not, every week. Injuries can't wreck reality football seasons, nor can the vagaries of a randomly determined draft order. And reality football means only watching the games you want to watch.
Reality football is a chess match every week. Fantasy football is spinning a roulette wheel once at the beginning of the season, with a few even more meaningless roulette spins as the season wears on, depending on how crappy your first spin went ("Do I start Roy Helu or Deion Branch at flex this week?" /chews own face off). One is no more "wagering" than the other, yet the NFL itself relentlessly promotes fantasy — which requires exponentially less skill and analytical ability than the alternative — because the NFL wants you to be stupid so it can control you.
And if all that's not enough, the Cheddar Bay Reality Football Pickstravaganza is only the most phenomenal and best reality football competition in the world.*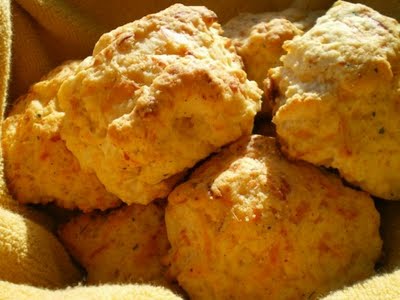 Which is so for many reasons, but mainly for the principles of humanity, community, and social responsibility that have underpinned the competition since its inception.
Of course, a rising tide lifts all boats, and in Cheddar Bay, an idea shared is knowledge exponentially gained. Which is especially important because the boundaries of Cheddar Bay don't keep anyone from taking the benefit of these ideas anywhere else. Case in point: While The Prohibitive Favorite picked at a professional-plus-plus 55.3% clip with his Cheddar Bay picks last season (which themselves are always influenced by cumulative Cheddar Bay input), with the benefit of Cheddar Bay input on his overall picks against the spread (the ones published outside of the Cheddar Bay competition) he finished 58.3% picking NFL games in print. (Note that it takes a picking percentage of 52.6% ATS to turn a profit against the standard 10% house take on losses, and that "if [you] are right 5.4 times out of every 10 [wagers] (54%), [you] are winning pretty big." Also note that legendary Browns beat writer Tony Grossi finished at 50.8% with his NFL picks ATS last season.)**
Which also explains why Cheddar Bay is the only football picking competition on earth with a weekly writing requirement of at least 100 words to explain one of each participant's weekly six required picks.
What goes around comes around, of course, and of course, the fact that The Prohibitive Favorite basically wins this thing every year is easily explained by the fact that The Prohibitive Favorite is the one who shares the best ideas about football picks at this website year in and year out.
It's also worth noting that in three seasons of Cheddar Bay Reality Football, there have been two exceptions to the rule that The Prohibitive Favorite always wins. Last season, Dood was the Champion thanks to a dominant playoff run in which he wrote four consecutive persuasive calls to America to ride the New York Giants all the way through the Super Bowl, which is as good as giving gets.
Two seasons ago, p_forever was the Champ, thanks in part to an epic blunder by @Tom_RedRight88 on Super Bowl Sunday, but still. p_forever is one of three women to participate in the contest in its history, which is the kind of service that revolutions are made of. Also note that ClevelandThatILove, also one of the three women of Cheddar Bay history, finished second in last season's field of 36.
And of course, there's also the fact that no one should wager a dime on a football game if he can't come up with at least 100 words to explain why. If this contest has proven anything in its history, it's that.
As well as that it's really freaking fun, with real money up for grabs ($3,600 last year — one billion percent legal), as well as credibility (of course), and other luxurious prizes. So here's how to play:
CHEDDAR BAY 2012 RULES AND REGISTRATION
TO REGISTER you must note in the comments to this post that you wish to enter, and if you didn't play last year, email me at clevelandfrowns@gmail.com to let me know you are a real and verifiable person, at which point you will be added to the official 2012 Cheddar Bay email list (your identity will remain confidential unless you choose to make it otherwise). Instructions for submitting the $100 entry fee by PayPal will then shortly be provided by email. And all that's left from there is to start playing by using your Cleveland Frowns commenting account to simply post your six weekly picks and your essay in the weekly Cheddar Bay Open Thread at this website (for Week 1, the weekly open thread is this post), and then input your picks in the official Cheddar Bay scoring form (new in 2012, designed by Cheddar Bay IT Boss @technivore) that will be provided by email upon registration.
THE RULES are simple as always, with some changes to enhance the value of the competition:
Again, you pick SIX games each week against the prevailing point spread (which Cheddar Bay Boss @jimkanicki will freeze in a digital dropbox and post in the Cheddar Bay thread for each week)), any SIX, as long as you pick at least one NFL game and at least one from the college slate, with certain exceptions to be noted as they come up (including this week, where there are no NFL games, so pick six college games). Note that the Cheddar Bay Week runs from Tuesday to Monday, so if you need to get a pick in before the weekly open thread goes up, record it in any open thread at this website and refer back to it later once the Cheddar Bay thread for that week is posted.
All picks (and essays) should be submitted by at least an hour before kickoff. We'll allow for ad hoc exceptions to this rule (provided the picks are provided at some point before kickoff, of course), but repeat offenders will be subject to penalties and suspension pursuant to the final judgment of the Executive Committee.
ESSAY PICK AND SCORING: Each pick will be worth one point, with two exceptions. For your favorite pick, you're required to write an essay of at least 100 words to post in the comments here to the weekly Cheddar Bay Open Thread, explaining your reasons for the pick in terms of factors/narratives that are misvalued in the point spread. (E.g. "Factor X is not fully appreciated in the line for this game, for reasons X, Y, Z, etc., thus the pick here is Team A.") The weekly essay pick is worth an extra 1.5 points, for a total of 2.5 points.
SPECIAL WEEK 1 SCORING RULE: The scoring for week 1 will be cut by half, both to encourage late entrants and to recognize that the first week is just one small step of a long haul.
SPECIAL NOTE RE: ESSAY PICKS: Remember, the point of the essays as described above is to enhance the fun and productivity of the competition and to use a collective effort to shine as much light on the football season as possible. Cheddar Bay essays have also proven over the years to be an effective groupthink detector, and excellent essays will be sometimes featured in columns here. Of course, the essays are extremely important, so please note that by agreeing to participate here, you're subject to waiving your entry fee if you bag the essay requirement more than twice. Everybody gets one week with no essay. The second missed essay waives a chance at one weekly prize, and on the third bagged essay you're out. Writing an obviously thoughtless essay also counts as bagging, and by agreeing to participate you're agreeing to submit to judgment (the community's and mostly the Executive Committee's) on what's "obviously thoughtless." Nobody has ever been flagged for this, but there have been some really close calls.
LUXURIOUS PRIZE FOR "ESSAY OF THE YEAR" (NEW IN 2012!): This year, the top ten Cheddar Bay essays will be selected by the Executive Committee and put to a reader vote. In addition to immeasurable credibility and prestige, the winner of the Cheddar Bay Essay of the Year will also receive a limited edition Tim Couch commemorative Makers Mark flask, with a special engraving commissioned by the Executive Committee.
WEEKLY ALL PLAY (NEW IN 2012!): Another one of the weekly picks will be a weekly ALL PLAY, which will be the Executive Committee's choice as the "biggest" game of the football week. The point of the ALL PLAY is to solicit the Cheddar Bay community's input on the most interesting games of the week, the benefits of which are self explanatory. The ALL PLAY will be worth an extra half-point for a total of 1.5 points, meaning that a total of 8 Cheddar Bay points are available to each player each week. NOTE: If you want to make the ALL PLAY your essay pick, the combo will be worth a total of 3 points: 1 for the pick, 1.5 for the essay, and 0.5 for the ALL PLAY, and you still have to pick five more games to round out your slate. ALSO NOTE: The ALL PLAY for Week 1 is Alabama v. Michigan.
ENTRY FEE, PRIZES, AND PLAYOFFS: The entry fee is $100 (a piddling $5.88 per week for a 17 week regular season — even cheaper if you make the playoffs), and the fee money will go entirely to the winners as always. The breakdown will be 50% to first place, 20% to second place, and 30% for weekly winners starting at Week 11 to keep folks in the game. We'll use the same weighted playoff scoring system that we've used in the last two seasons and will decide how many playoff slots there will be once we know how many folks are in for this season, but there will be at least four no matter what, and the number will be somewhere between 20 to 25% of the total number of participants (last year there were eight playoff slots for 36 participants).
Which should be everything, but let me know if I missed anything in the comments and go ahead and get to picking. The Week 1 lines are here.
————-
*Sponsored by Red Lobster Seafood Restaurants.
**In addition to the Prohibitive Favorite's 55.3%, seven others came in above 55% ATS on the season in 2011: Zarathustra (60.7%), Sam Sneeda (59.2%), PateSilverBlack (56.8%) Art Brosef (56.4%) Dood (56.4%), @FSOhioZJackson (55.3%) and @rodofdisaster (55.3%). Seven more from the field of of 36 (for a total of fifteen) came in at 52.6% or better. The full 2011 scoresheet can be reviewed here.