It's Thursday night football with the Browns in Baltimore on national TV.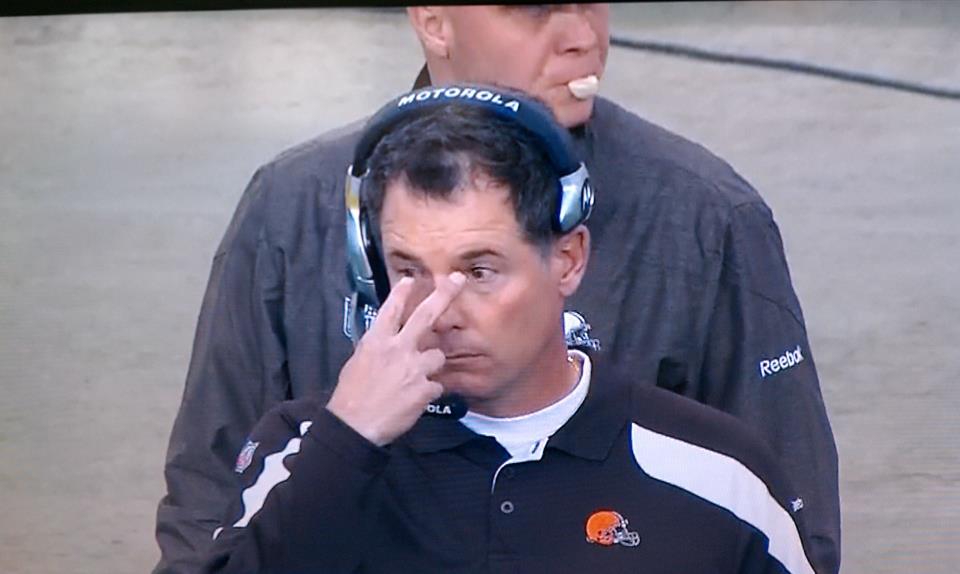 The Ravens' defense is seen as relatively vulnerable compared to recent years' editions, somewhere between the excellent Bills and Eagles units that shut down Shurmurball 2012, and the challenged Bengals group against which Weeden, Richardson & Co. had some success. The problem is that the Baltimore offense is by far the best the Browns have faced so far in 2012 (think of the Bills if C.J. Spiller hadn't gotten hurt, but with a Pro Bowl quarterback and four top-line receivers instead of just one to offset a slightly softer offensive line than Buffalo's).
Of course, relative motivation is always a factor, and folks have put forth some novel theories as to how the desperate Browns keep this one close against a Ravens team coming off a big emotional win over the Patriots. So uh, any given Thursday, and all that. Stranger things have happened,* so grab your flask, say your prayers, and here's your Thursday night special Shurmurball open thread.
—————
*Lie.