"BILLS FANS TOOK OVER THE DAWG POUND! Last series, nothing but Bills jerseys in the stands!" — Buffalo safety Bryan Scott
"I don't like it. I don't like it whatsoever. I've been here a long time and I've never experienced that, and it's embarrassing. It's a shame we weren't able to put out a better effort than we did." — DQwell Jackson
"The next one's the game we have to win. They're all must-wins. Wouldn't you agree? Who goes into a game thinking they're going to lose? You can frame it how you want." — Pat Shurmur
—————
Before yesterday, the Buffalo Bills hadn't won a road game in over a year.
Welcome to Cleveland. Welcome to Shurmurball.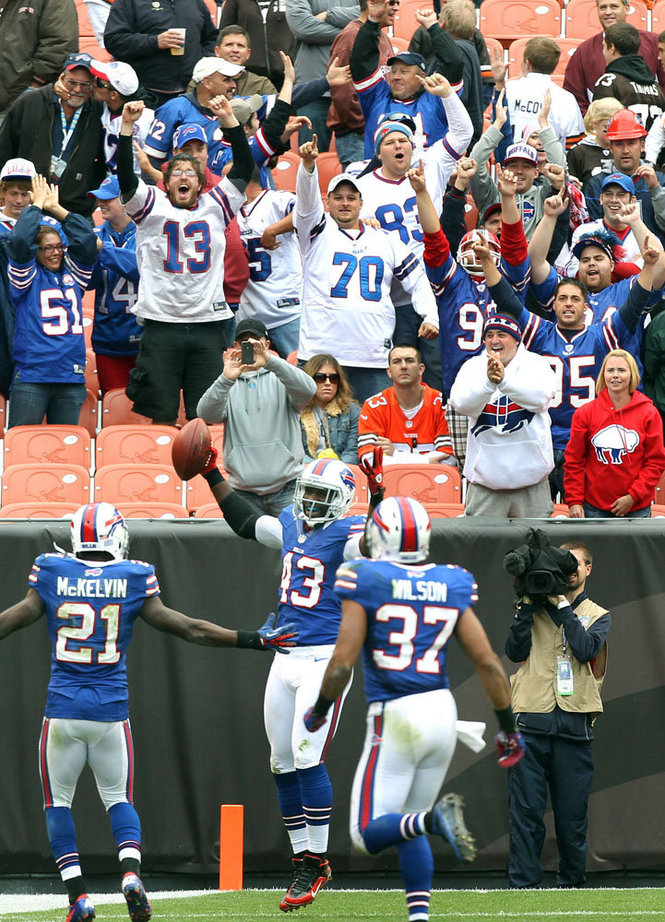 A franchise that set itself up to have every excuse in 2012 needs all of them today after a thoroughly deflating home loss in a game that that Pat Shurmur said the Browns had to win. Because here's how Shurmur's Browns come out for a "must win" home game against a team that hasn't won on the road since 2010:
Three and out. PUNT. Give up 20-yard return.
Give up a touchdown on a four minute, nine-play, 60-yard touchdown drive. (Bills 7, Browns 0).
Three and out. PUNT. Give up 33-yard return into your own territory.
Give up a touchdown on four plays in 1:53, including a 32-yard screen pass for the score. (Bills 14, Browns 0; Ten minutes into the game).
Three and out. PUNT. (Fair catch!).
Let opponent march right back down inside your twenty before being saved by a gift fumble (that probably wasn't) by a quarterback who wasn't touched.
Five and out. PUNT.
By now we're more than halfway through the second quarter and if the Browns don't get an illegal contact call to reverse a Brandon Weeden interception on their next drive it gets worse. Of course, it's even more frightening to think of what would have happened if the Bills hadn't lost the NFL's leading rusher C.J. Spiller to a shoulder injury in the first quarter, but Tashard (Third) Choice still came in to rack up 90+ yards of his own.
Anyway, ifs and buts. What we do know is that the Browns have now been outscored 21-6 in the first quarter this season, right in line with last year's 82-26 first quarter deficit for a total of 103-32 in the Shurmur Era. And now is when we have a moment of silence to remember how people used to complain about Eric Mangini's "failure" to make second-half adjustments when the Browns, with the likes of Seneca Wallace and Jake Delhomme playing quarterback, would get out to early leads against more talented opponents.
Holy shit.
The Bills did let the Browns back into the game for a moment thanks in large part to timely penalties and the strange Ryan Fitzpatrick fumble deep in Cleveland territory. But they slammed the door right back in the fourth quarter with a methodical 5-minute, 10-play, 70-yard touchdown drive that the Browns could only answer with a five-and-out and two Weeden interceptions on three drives in which they moved the ball a total of 23 yards.
It was nothing fancy on Buffalo's part. They just stacked the box against Richardson, dared the Browns to throw, ignored the play action in the secondary, and were more than ready when Weeden complied. The rookie quarterback did make a couple of nice throws yesterday to go along with a number of bad ones, but he's now averaging two interceptions per game. And fourteen points is something that Colt McCoy could do, even as a rookie, and even without a threat like Richardson in the backfield. In any event, the more the Browns are forced to play on their heels like yesterday, the harder it is for anyone to get a read on Weeden's ceiling or his ability to consistently approach it. And what's especially scary is the thought that yesterday's offensive ineptitude was in significant part a result of there being a little tape out on the new Weeden/Richardson Shurmurball attack.
So now we're off to Baltimore and then New York, not just with a 9-game losing streak, but also without any semblance of an identity, and without any hope at all that Shurmur and his staff can scheme up a win against teams with the kind of Super Bowl caliber talent the Ravens and Giants have. In nineteen games now with the only four wins coming against the weakest opponents imaginable, they've done nothing close. That Eagles offense that made Dick Jauron's defense look so good in Week 1 scored six points in Arizona yesterday. The same Bengals that helped spark yesterday's doomed high hopes for the Browns offense are now allowing an average of 34 points per game after giving up 31 to the Redskins.
It's not October yet, and all Browns fans are left to do is mark their calendars for October 14, when Shurmur's troops trudge back home with an 0-5 record for another chance against Cincinnati. It could be just as ugly then (Cincy's not that much farther away than Buffalo), but the two in between are going to be really hard to watch. It's time to fire up the 2013 draft boards. It's Year 3 of the Holmgren Era, and the must wins are can't wins against the Buffalo Bills.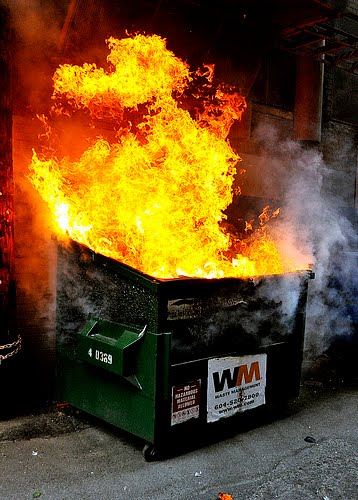 —————
You'll be glad to note that it wasn't all bad news in Cleveland football this weekend, because our friend @ClevTA not only rocketed to the top of the Cheddar Bay standings with a 6-0 performance ATS with five college picks to go with the Vikings +7.5 over the Niners, he also posted a perfect four additional NFL picks, with essays, in yesterday's Shurmurball open thread, including Raiders +4 over Steelers and Jacksonville +3 over the Colts. That's 9-0 at odds of 508-1. Wisdom. Salute.