Because this careening dumpster fire on wheels is too much to clean up after in just one day. So first from The Anointed One, Brandon Weeden, after turning in a performance as bad as only 0.05% of the quarterbacks in NFL history have ever managed, when asked if his NFL debut "felt different" from his college days and his days playing minor league baseball (at the 3:20 mark here):
"No, I mean I think anybody that's a competitor that comes into this situation is gonna be amped up, want to make a play, and do a lot of good things. I mean, every game I had in college I was amped up and I'm gonna continue to be amped up going forward. I mean, um, obviously, you know, it was a lot of fun out there. I had a lot of fun, I didn't really, I mean, the outcome wasn't exactly what I wanted, but it didn't overwhelm me."
"Actually, strike that. I was overwhelmed. Overwhelmed by FUN. Obviously."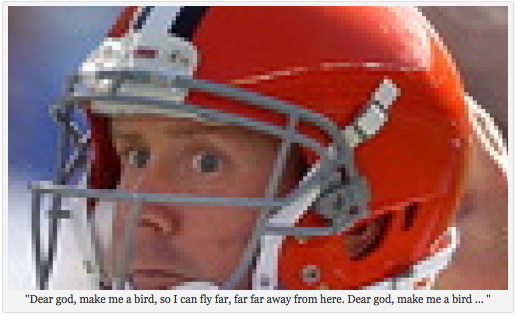 Of course, multimillion dollar contract for playing a ballgame notwithstanding, we have a lot of empathy for Weeden and the position he's been put in, for a lot of reasons, and look at this from Tom Reed in this morning's PD:
The Eagles apparently had an easier time containing Trent Richardson than the Browns coaching staff. Shurmur admitted the rookie participated in 10 to 12 plays more than anticipated because Richardson kept running onto the field and joining the huddle.
Ten to twelve plays? I tried it in high school once and Coach horse-collared my ass to the ground before I got two feet off the sideline. Anyway, I was no Trent Richardson, I guess.
Moving on, if you were having a hard time keeping track of the magic worked by quarterback gurus Holmgren, Shurmur, Childress & Co., you'll be especially glad to note that Cleveland.com has put together a fun new database tracking all Browns passes thrown this season. Here's some of what Dennis Manoloff dug out for Week 1:
"[Weeden] went 3-of-18 for 49 yards and three interceptions when the Eagles applied moderate (2) or heavy (3) pressure."
"Weeden's 12 completions resulted from balls thrown a combined 30 yards from line of scrimmage."
"He went 0-of-8 with three picks on throws that were in the air 10+ yards from line of scrimmage."
And the quote of the day is from Pat Shurmur:
"Brandon Weeden is our starter, and he's going to get better."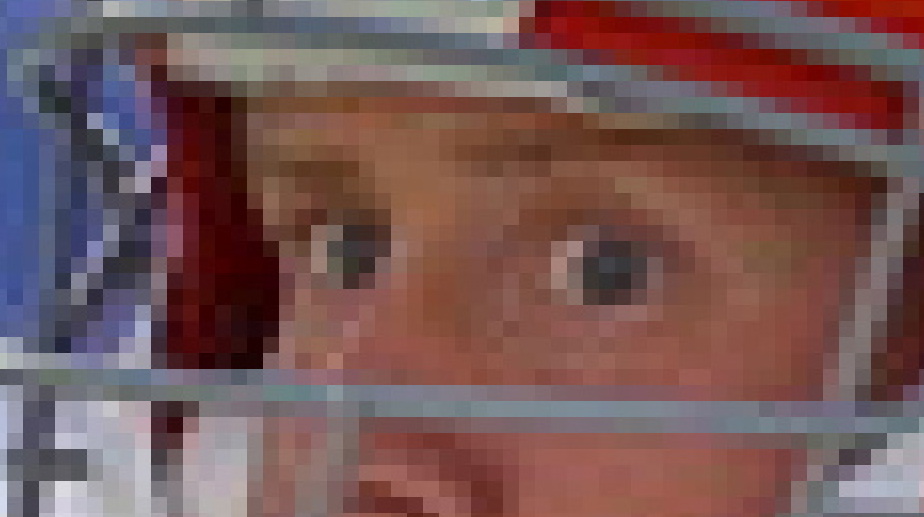 Which is all for today, unless you missed the Browns on Monday Night Football last night.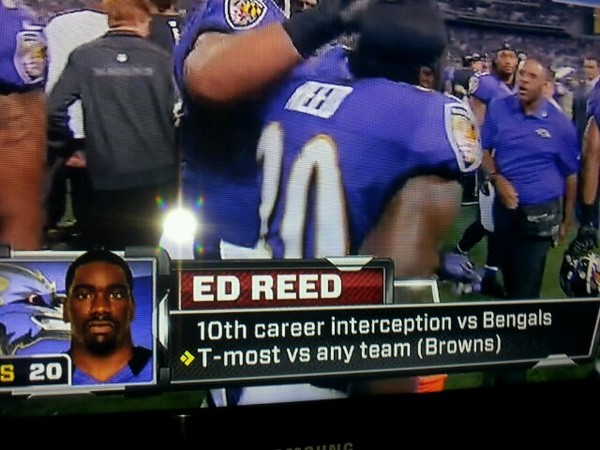 Alright. Tomorrow will be better.