It's not news today given that the Indians' season technically ended about three months ago, but with Manny Acta just having become a casualty along with so much precious space in what was hilariously dubbed a "contention window," it's a fine time to recognize and celebrate the continued success of the best streak going in sports.
Forty-eight Major League Baseball seasons have now passed, along with forty-four NFL seasons and forty-two NBA seasons in Cleveland since 1964, the year the Civil Rights Act became law and the year that a Cleveland team last won a championship in one of these leagues. For the duration of these 134 seasons, the oldest of the three Cleveland franchises, the Indians, and its fans, have clung to the Chief Wahoo logo, a Jim Crow relic right out of Der Stürmer's animation department that trivializes the genocide of Native Americans and survives as the only mainstream caricature of a minority race in the western world despite the continued protest of the caricaturized people. Now for 134 seasons and counting, there's no championship in Cleveland and still, as ever, if anybody tells you there's no justice in the world you can tell them it's right here in the City of Light.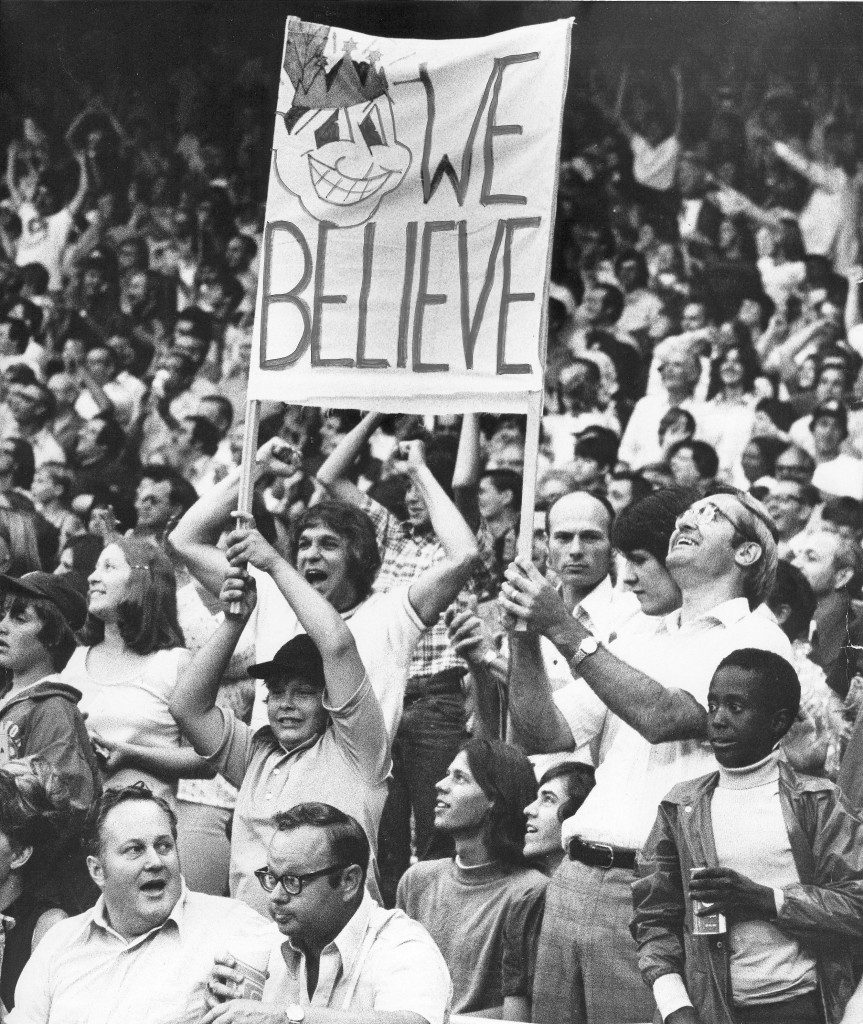 It's exactly what makes sports so great. If you're not some kind of moron, anyway. And it's also worth noting that the outlook for the Tribe and the Dolans, the folks most responsible for the continued dominance of Wahoo's Curse, is as dim as ever on the heels of what was as disappointing and deflating a season as they've had in recent memory. It's one thing to keep trotting out your VP of Communications to tell a carefully parsed lie about "honoring" Louis Sockalexis. It's another to keep doing it even after everybody knows what a disgusting and brazen lie it really is (which of course also explains why Wahoo's Curse didn't fully kick in until the Civil Rights Act became law). So now 134 and counting without a championship, and seven straight MLB, NFL and NBA seasons that a Cleveland team has failed to even finish with a winning record since LeBron left town in July 2010 (let alone a single hopeless eighth-seed-type playoff appearance), leaving Cleveland fans with as much to believe in as ever.
—————
In other news, the Hey Mary Kay! letter of the week is from Thomas Jezeski of Olmsted Falls:
Hey, Mary Kay: More of a statement than question, but people are not talking about the unwanted milestone the Browns can't help but reach this year — 5 consecutive losing seasons (never been done). — Thomas Jezeski, Olmsted Falls

Hey, Thomas: You're right. Since 1970, the Browns have never had five straight losing seasons. Just when you think things can't get any worse, they do. But you can bet that after this season, new owner Jimmy Haslam will do everything in his power to make sure it never happens again.
Hey, Thomas: The Browns might seem terrible to you, but the truth is that they are on the verge of the Super Bowl. And while I don't actually have the first clue what Jimmy Haslam will or won't do with the franchise once he takes over, let alone what is and isn't in his power to do, you can damn well bet I won't so much as look at him sideways if I ever find out, so it will be easiest if you just assume that he's doing his best.
—————
Which is all for today. Hope everyone enjoyed a nice quiet weekend. Back tomorrow with an extremely important announcement as well as the usual Browns-type things all week.