The Browns put their perfect record on the line today in New York against the Giants, as well as their current league-longest streak of not having a lead for even one second.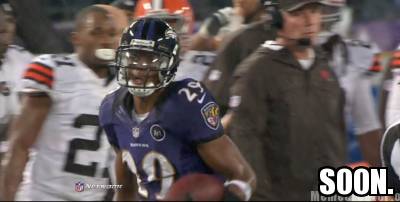 Mary Kay Cabot says, "the [Browns'] coaches, players and personnel guys all still believe this is a good team on the verge of winning."
Bill Simmons says, "the Giants have proven — steadfastly, violently and relentlessly over these past few years — that they shouldn't be allowed to give more than a touchdown at home under any circumstances." Simmons expects the Giants to turn in "the week's biggest mail-in performance that doesn't include the words 'Obama' and 'debate.'"
We think Bill is probably a week too late with this idea, but can a rookie quarterback who's worst in the league by a mile in ESPN's advanced total quarterback rating make hay with a banged-up receiving corps against a banged-up Giants defense that's likely to stack the box against Trent Richardson? Can the Browns Haden-less defense make some plays to slow down a Giants attack that's missing its starting right tackle and two starting receivers? As always, it's why they play the games, and it's why they call it Shurmurball. Our NFL picks for Week 6 are here and the rest is your gameday open thread.