We interrupt your regularly scheduled Cheddar Bay reality football open thread because look, no more photography Pulitzers after this one: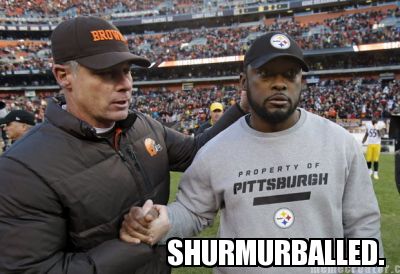 Congratulations to whomever it was from the AP who took this photo, which also captures what someone is going to look like on Cheddar Bay when The Prohibitive Favorite vaults at least 24 places in the standings over the next five weeks to secure one of 11 playoff spots, so be ready.
The All Play for this week is Alabama -7 v. Georgia, the rest of the week's point spreads are here, this is your Cheddar Bay open thread through Monday and we'll be back on Sunday for Browns/Raiders. Hope everyone's weekend gets off to a decent start in the meantime.