Says Deadspin's Barry Petchetsky on Holmgren, the recent Cowboys rumor and Bob LaMonte's black magic on behalf of clients Holmgren and Andy Reid:
"If one of your clients wants plausible deniability, don't plant two identical rumors about multiple clients with the same reporter at the same time."
Read the whole thing and heaven forbid as always that anyone at the Plain Dealer risk the paper's status as the Browns' auxiliary PR-wing by connecting dots like this.
Tickets! Who needs tickets? Plenty available!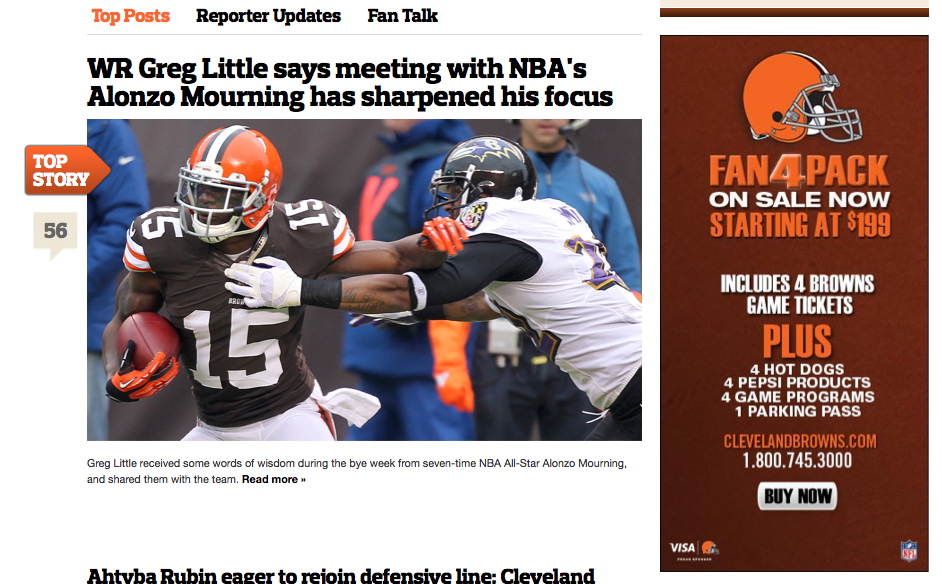 —————
RELATED: Great Moments in Cleveland Internet History: Cleveland Frowns on Mike Holmgren in December 2009, and Cleveland Frowns on Mike Holmgren and Bob LaMonte in December 2010.
RELATED: Bob LaMonte, Our 2011 Cleveland Browns MVP.
RELATED: Bengals WR A.J. Green: "We lost to freakin' Cleveland."