"The Browns' locker room was transformed into Believeland this week, with confidence and optimism permeating the air as if it had been spritzed out of the automatic air-fresheners." — Mary Kay Cabot
"The vibe is really good. We really believe we can beat the Ravens, not just come close. They're a good team, but we feel like they're ripe to be beat." — Josh Cribbs
"They're a beatable team." — Joe Haden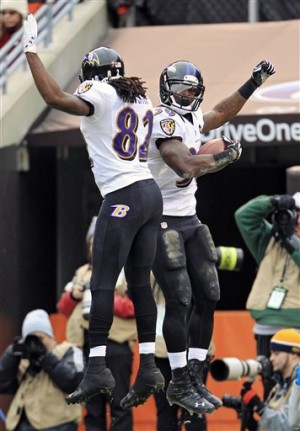 "I make my living off of the Browns." — Terrell Suggs
"I'm getting tired of coming close and not getting over the hump. I'm just fed up with it. With the game on the line, our offense and defense couldn't make a play." —DQwell Jackson
"God damn! I'm done guys." – Joe Haden
"No comment." — Brandon Weeden
"I don't want to say anything I'll regret." – Josh Cribbs
"It'll be a fun thing for everyone to talk about this week, just like when we lost the game (in Indianapolis) and I didn't go for it. I don't know what you're talking about, my nature? I don't know you that well. You probably don't know me that well. … You know what, in both situations, the decision didn't lead us to a victory, did it? So that's why we talk about it. So that's why you talk about it. Had we converted it and we move forward then it would have been talked about in what a gutsy move it was, right?" — Pat Shurmur
—————
Contrary to Pat Shurmur's belief, his fourth-quarter decision to go for the first down on 4th-and-2 from the Browns' 28-yard-line in what was at that point a one-score game in which the Browns had two timeouts remaining with four minutes to play is not a fun thing to talk about. That decision, and the head coach's comments about it after the game, are actually incredibly tedious and depressing things to talk about. Of course, the problem is that when they happen, they make it impossible to talk about anything else.
It's hard enough for the best analyst to fairly distribute criticism among players and a coaching staff without knowing the plays that are called and understanding how each play fits into an overall game plan. But when something like yesterday's fourth-quarter fourth-down decision happens, it's too hard not to connect the dots.
Yesterday the Browns moved into the Ravens red zone five times and came away with five field goals. The Browns came into yesterday's game with six red zone touchdowns on the season, good for second-worst in the NFL. What could be going on here?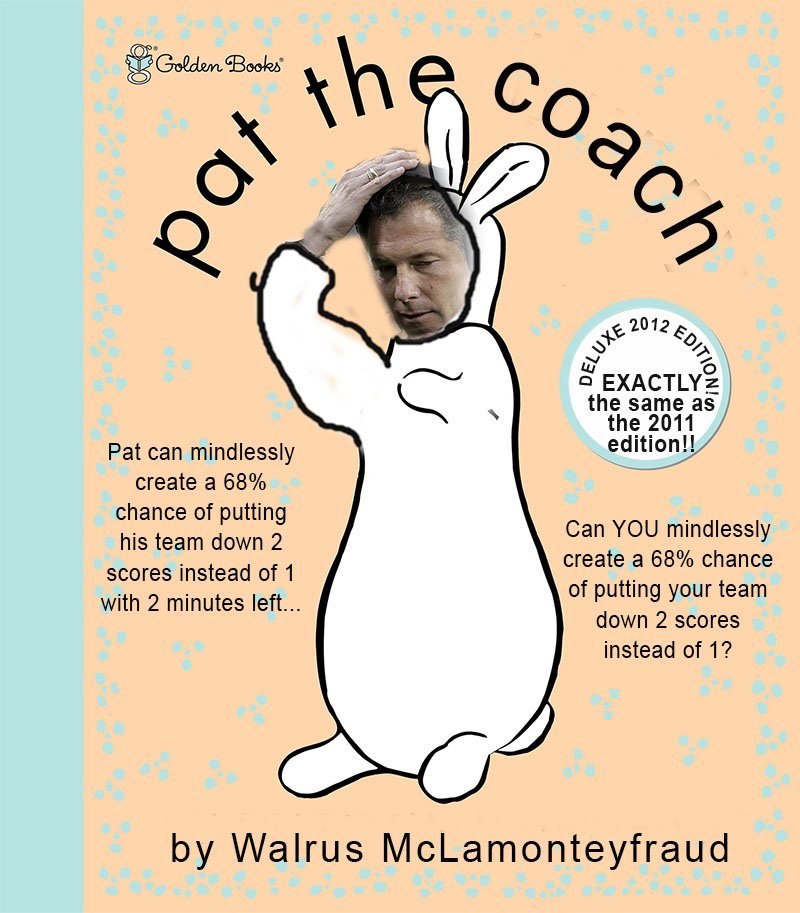 It's really hard to believe Shurmur when he says that he'd have been lauded for "a gutsy move" had the fourth-down play worked. It's hard to know what people would have said if the play had worked, because there's never been another head coach in the NFL who would have risked giving the ball to his opponent in field goal range in such a situation. And to defensively compare the decision to the one to punt on 4th-and-1 at the Colts' 41-yard-line in the fourth quarter in Indianapolis two weeks ago?
It's like if Pat was in the Hunger Games and came upon a hot steak dinner, but passed on it because he was worried that it was poisoned or something. He later comes to learn that the steak dinner was fine, and that he should have eaten it. So in response, he finds an electric barbed wire fence and starts chewing on it.
It's shocking when people do things like that, and it's hard not to see Weeden's bad overthrow of Greg Little on the play as a natural reaction to a decision that so aggressively played in the opponent's favor. However many other ways this sort of thing played out yesterday, or has played out over the course of the season, is something we can only try to infer from the thundering failures like yesterday's that anyone can understand; as well as things like red zone success rates, postgame "no comments," and penalties and timeouts burned due to inability to get the right personnel lined up correctly on the field.
Which is where we're at going into the bye week with a 2-7 record after having missed out on a watershed win over the Ravens that was right there. How many chances at a win like that does a team get in a developmental cycle? If the Holmgren Era is supposed to be over, why half-step? How could an interim head coach possibly be worse?