It's a special day with the worst team name in professional sports — also the last NFL franchise to integrate — visiting the home of the worst logo in the history of anything for the first time since 2004.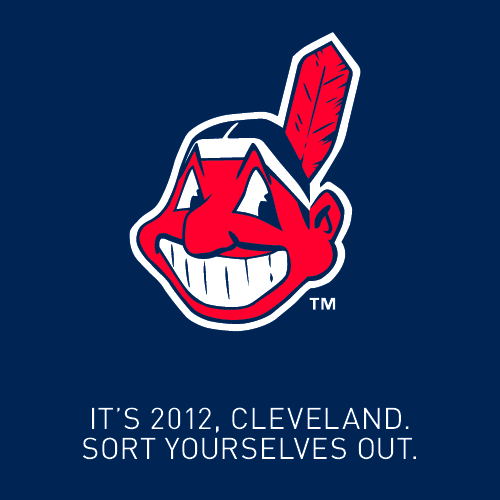 With rookie phenom Robert Griffin III out today for the Washington Redskins, the Browns are poised for their fourth consecutive at-least-theoretically-Shurmur-saving win against severely impaired opponents. The injuries to Ben Roethlisberger and now RG3 have unfolded in a way that's naturally perfectly in keeping with our preseason prediction for this bunch. But still, anything could happen, so as always, grab your flask and say your prayers. This is your gameday open thread for Week 14. Use it lovingly and wisely as always.
—————
Also, if you missed it yesterday, my cousin was (for real) on an airplane with Brandon Weeden's cousin, who had some things to say about the Browns.
Plus here's another good read on the history of the Redskins name by Michael Tomasky in the New York Review of Books, and the above image is from Craig Robinson who does good work.