The Browns are in Oakland today for the best chance to break their NFL-long road losing streak (12 games and counting) that they'll have until 2013. Also a chance for their first winning streak since last September.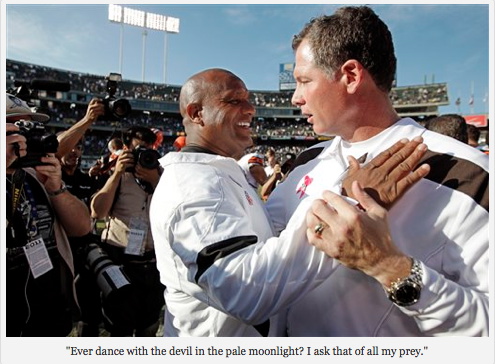 The quote of the day is from the PD's Dennis Manoloff:
"It is difficult in the NFL to lose three straight games by 21 or more points, but the Raiders have done so."
And the rest is your Shurmurball open thread for Week 13. We'll be back tomorrow as always to see about how it went.