An easy choice for the magazine and a great read by Lee Jenkins.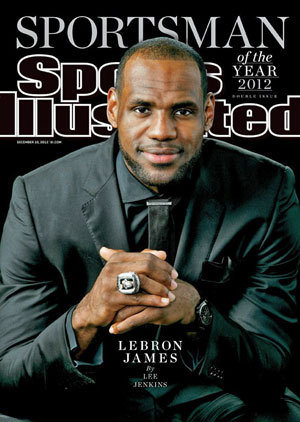 Highlights include a focus on how LeBron's intelligence impacts his game ("He's not smart," says [Duke basketball coach Mike] Krzyzewski. "He's brilliant. And I don't like to use that word."), as well as on LeBron's work through his foundation, Wheels for Education, that conducts a program open to every incoming third-grader in the Akron public school system deemed at-risk.
The article mentions that Eighty-four percent of Akron's public elementary school students live in poverty, and touches on LeBron's days growing up on North Hill, where, if not for the community support that allowed him to go to St. Vincent/St. Mary, he'd have attended the same North High School featured in Zac Jackson's article that we linked to this morning.
Read the whole thing and we'll be back tomorrow, hopefully with an X's and O's post and maybe something else.
—————
RELATED: A Ring for The King: The Kid from Akron is a World Champ and Indisputably the Best Basketball Player on the Planet.