If you came here for a measured reaction to the Browns' decision to hire Carolina Panthers offensive coordinator and now first-time NFL head coach Rob Chudzinski at the end of the latest most Cleveland Browns head coaching search in NFL history, you've come to the right place.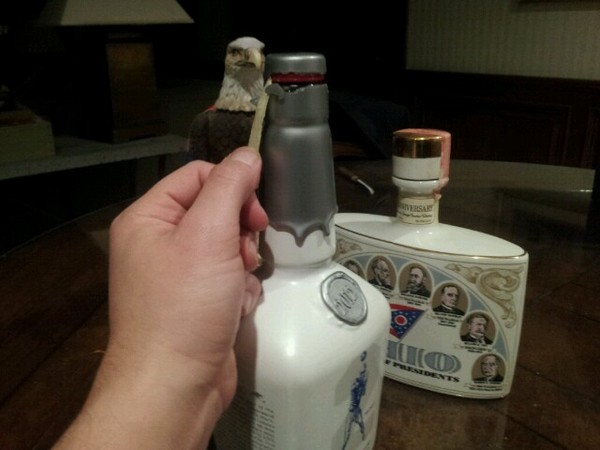 Okay.
Because that's what you're getting here: A full measure of reaction in The King's English; my first reaction, about which, as always, I reserve the right to be embarrassed later. AS IF THAT EVER HAPPENS. F*CK.
So note that I haven't turned on the radio on for even a second since the hire was announced, nor have I read a single thing about it yet other than a few personal text messages from close friends and family, and the @replies on my Twitter feed, which, as of 3:06AM on the date of this post, consist entirely of profanities, brilliant life-affirming puns in the folk tradition, retweets of Mary Kay Cabot's report that Chud will run "a 3-4 attack defense," profanities, more profanities and one guy who told me that "at least a few of the football guys whose opinions [he] respect[s] like[s] the hire." OH MY GOD NAME ONE WAIT NO ACTUALLY, DON'T.
Which is also to say that I haven't yet popped in for even a second of the Plain Dealer/Cleveland.com website, ESPN, or anything else on the internet including any other part of Twitter except for about half a second maybe once or twice by accident. I didn't even look at Chud's wiki so as to have been able to label him an "X-year career coordinator" or anything; and I hardly remember anything about him other than something about The University of Miami and that he coordinated the Browns offense under Romeo Crennel in the one season it put up good fantasy stats while nevertheless still as always losing every single game that was even remotely important. So here's what comes immediately to mind in response to this news:
J.T. Leroy;
Chief Wahoo; Long Live Wahoo!; Down with the anthropological pussies and PC eunuchs who want to take our fun away from us!!!!!!!1!!;
Meth;
WE COULD HAVE HAD MARC TRESTMAN;
The rush to be "first" is killing journalism and America in this, The Internet Age;
Meth;
Je te plumerai!;
Don't good "coordinator hires" come from teams that are actually good at winning football games? Like, teams that are so good that one can't help but assume there's so much leadership to go around in the organization so as to reflect on its top men. Isn't that how "coaching trees" happen? But the Carolina Panthers won like 6 games last season pretty much all against shitty teams. Did they beat even one team with an even slightly better-than-decent defense? Has Ron Rivera been the one holding Chud back all along?
Meth;
But the whole team doesn't have to be great if the coordinator's unit is doing its job, of course. Wait, remember when idiots thought that the 2011 Browns defense was good because it gave up a relatively low number of points, when the truth was that the Browns offense was so ungodly horrendous that any remotely non-horrendously coached or quarterbacked team could basically shut its whole playbook down when they played us still be assured of coming a way with a win without giving future opponents anything useful on film? How does this principle apply to the 2011 or 2012 Panthers' offense, accounting for the fact that the Panthers have literally the most dynamically physically gifted athlete who plays the quarterback position in all of football? Cam Newton; It's Cam Newton who's been holding Chud back;
There is but one truly serious philosophical problem;
WE COULD HAVE HAD CHICO KYLE;
Gus Malzahn;
CHICO KYLE;
Doesn't Cam Newton have pretty much all the physical ability of Robert Griffin III, plus about 33% more size, strength and durability? Why did nobody in Carolina ever figure out how to do the "just run a little bit diagonal to the sideline" thing that the Redskins figured out in the preseason of RG3's rookie year? What are the odds that the Shanahans didn't figure out the "just run a little bit diagonal to the sideline thing" after seeing Cam play like one quarter as a rookie for Chud in Carolina, before using it to take their team to a shocking division title run? For now let's set those odds at 40 billion;
WHAT IF WE COULD HAVE HAD JERRY GLANVILLE BUT GOT AN OLDER FATTER PAT SHURMUR INSTEAD?;
How much can't you wait to hear what Eric Mangini thinks about this? For now I'll set those odds at 40 billion;
Mangini;
Cement;
Taquitos;
Rollitos;
Pestilence;
What are Rob Chudzinski's affiliations with any free football camps for underprivileged teenagers in poverty ravaged-type places?;
My ashes; spread them over Chudder Bay;
And let's hear it for Cleveland, Ohio again, too. Because we can't be reminded enough that it was at the precise time when it was more obvious than it's ever been in human history that the absolute last thing this country or the world or anything in the whole the universe including the Republican Party itself needed was more of the Republican Party: THAT'S when Randy Lerner — who, to his credit, now looks like a baby panda bear next to Haslam and Banner — finally decides to get out of his PJ's to sell the Browns, which of course could only have been at the exact moment that the consensus most eligible candidate to join the world's luckiest pack of sociopaths is one of the tiny handful of the most powerful walking avatars of the politics that have driven this country off the cliff, also happens to be a guy who was born into a fortune based on a business that's aggressively, relentlessly and completely unashamedly trying to wipe all mammals off of planet earth. The guy, who, when not just this planet but this country is in as bad of shape as it's been in about 100 years by literally every possible observable measure, decides to use a billion dollars to buy himself a toy — a billion dollar toy and the coolest possible toy that only six people in America might ever even dream of actually buying "to own." And Jimmy III found it in Cleveland, right here, in Cleveland, and grabbed it all the way from Tennessee, where he's "Royalty," now with one hand full of the Cleveland Browns, and the other on the wheel as "Knoxville's co-pilot." But Bratenahl will be really fun on gameday weekends. Oh, you've never been?
Triple truck stop rape/murder shower curtains;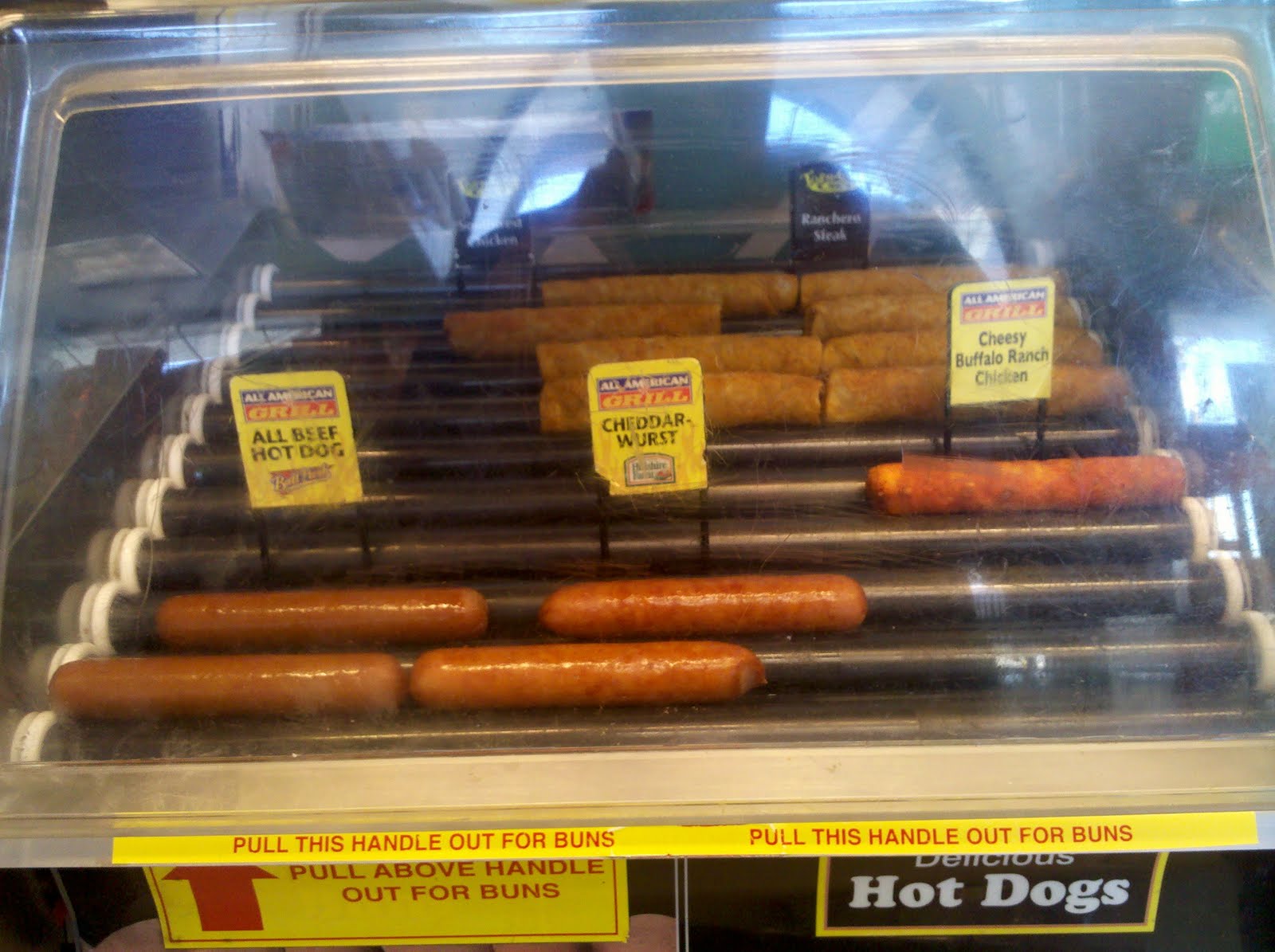 It is scientifically impossible and actually completely unimaginable that anyone could have a better sense of and appreciation for "the history of the fans of the city of Cleveland, Ohio" than Jimmy Haslam and Joe Banner. Maybe someone could tie, but that's it.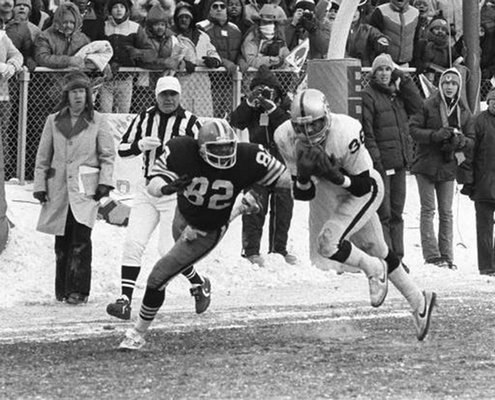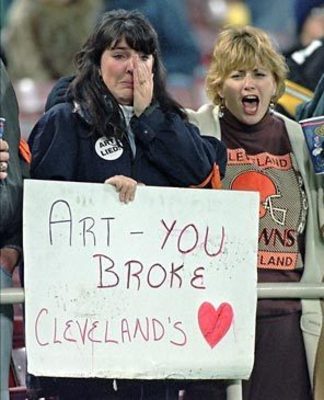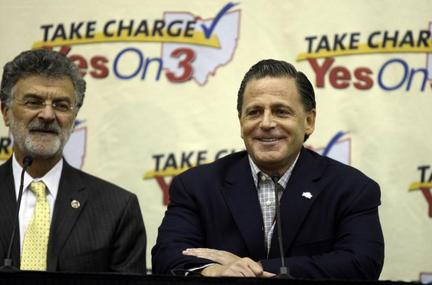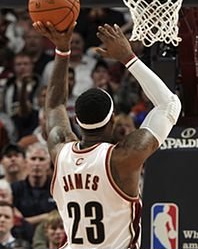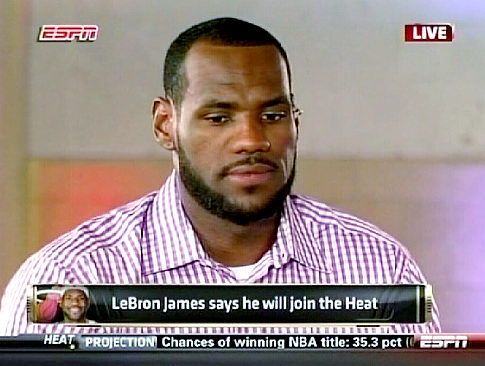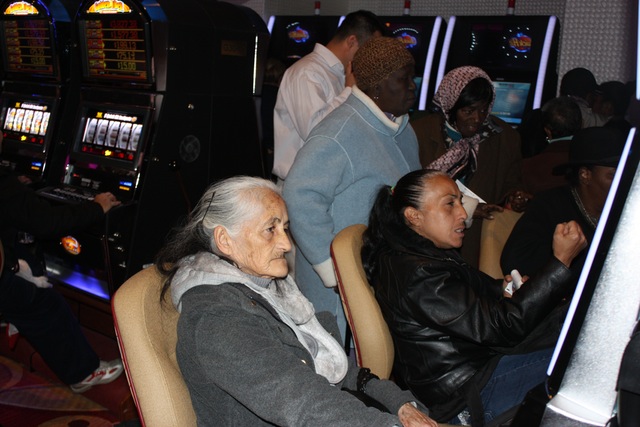 Cleveland, welcome back the architect of the single worst failure in modern Browns history.
Good judgment comes from experience. Experience comes from bad judgment.
Welcome back, Chud. Things have changed some since you last been around.