There was a really good piece by Joe Crea in the Plain Dealer last week about an influx of new businesses and other development in Cleveland's Collinwood neighborhood ("where Frankie Yankovic first learned to polka") and its center, the Waterloo Road district, home of one of the best concert venues (and brunch spots) in the U.S.A., the Beachland Ballroom.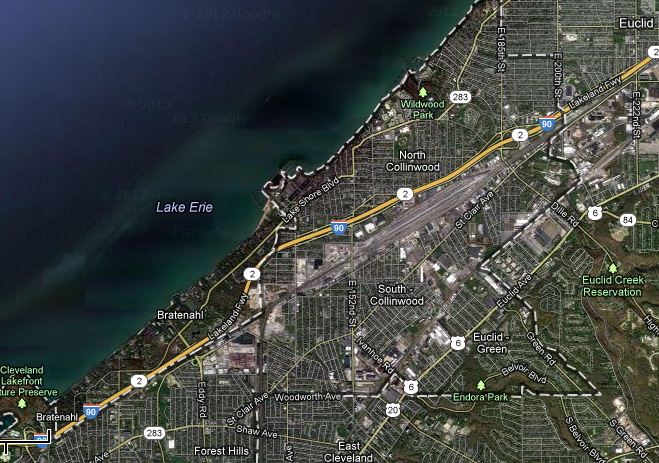 The article contains a number of quotes from local businesspeople who are apparently seriously committed to the area, including Alan Glazen, a retired ad exec who's "the driving force behind Project Light Switch, a loosely formed coalition of business owners who want to bring back to life [the] once-bustling business corridor," and who righteously hails "an era of suburban flight."
"[Young Clevelanders] especially, they want to live in the neighborhoods their grandparents and great-grandparents grew up in and raise their own kids there and have good places to eat and good schools for their kids," Glazen says. "They're fed up with cookie-cutter chain restaurants, manufactured lifestyle centers and sterile subdivisions."
And while some stories about prospective revitalization of Cleveland are much harder to believe than others, it's easy enough to see why Glazen and friends are optimistic about Colinwood. If you've been there yourself, you must know something about its:
"[G]reat housing stock and a great mix of people," as well as its three miles of Lakefront less than a mile away from the Waterloo area.
A neighborhood that's "highly compressed, very identifiable, [with] a legacy as strong as apple pie."
"[W]alkable, bikeable, historic, architecturally interesting, diverse, compelling. Waterloo is all that."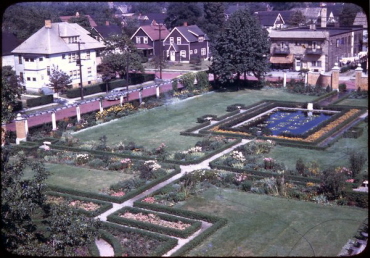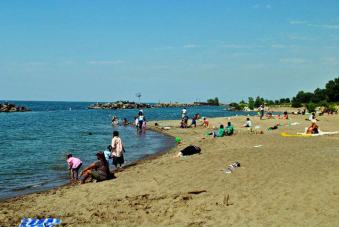 Colinwood's Ward 11 City Council rep Michael Polensek "remember[s] when Tremont was a sad state of affairs — and the same with Ohio City and Little Italy."
"But there were people [in those areas] who had vision and a belief. Not only outsiders, but people within those communities," Polensek says. "The same holds true in Waterloo."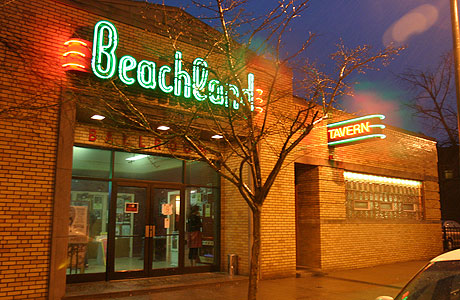 Glazen points out that "Ohio City and Tremont hav[e] become so expensive," and I heard myself last summer that there was a waiting list to even rent an apartment in Tremont. Which is mostly just to point out that Collinwood's development is all the more welcome and likely, along with the fact that it's shaping up to be the first of Cleveland's "urban-revival success stories" near the East Side.
Of course, the air in Collinwood is probably cleaner than it is in Cleveland's other renewed urban areas as well, but the main point here is that we're talking about an actual developing Cleveland success story (make sure to read Crea's whole PD piece), at least because we're talking about a significant move away from suburban sprawl and back to the utilization of infrastructure that's already here. With as much as we focus on the sports teams at this website, it can be especially good to remember. When folks say that Cleveland is dying, it's things like this that help us know that it's not. Certainly not any faster than the rest of America, anyway.
—————
In other news, Trent Richardson was in Indianapolis for the Scouting Combine for some reason, and told an NFL Network reporter there that  the Browns had to dumb down their offense for Brandon Weeden last season. Hope everyone is having a decent week. We'll be back tomorrow or Friday with Matt Borcas's weekly NFL draft column and who knows what if anything else.