Yes the defense added $75 million worth of beef up front in OLB Paul Kruger and DL Desmond Bryant, but that's sort of burying the lede here.
Because Mary Kay Cabot said that Adam Caplan of Sirius XM radio said that:
"[H]e heard rumblings at the NFL Combine last month that the Browns are interested in Panthers free-agent quarterback Derek Anderson. The same rumor surfaced in January, and Anderson fueled it on his Facebook account by hinting he'd be re-united with Rob Chudzinski here and that he'd love to return."
Of course, a Brandon Weeden/Derek Anderson quarterback competition wouldn't just cause the space-time continuum to collapse on itself. It would end Cleveland.com and local sports talk radio as we know it (just think about it WAIT NO DON'T). Browns fans would flock from all corners of the globe to storm the gates of the mansions of Art Modell's heirs until they agreed to take the fake Browns, too.
And we thought earthquakes were enough fun. That there could even be a single rumbling about such a thing.
Anyway, for folks who like the idea of the Browns having a good defense, yesterday's additions (also including OLB Quinton Groves from Arizona) are exciting news. Kruger and Bryant are each ranked 6th-best at their respective positions by ProFootballFocus's advanced metrics, and with Bryant, Atyhba Rubin, Billy Winn, and probably even Phil Taylor able to occupy any position along the 3-4 front, the Browns are theoretically as stacked with talent there as they've been since they played in Municipal Stadium. They still could use at least one more linebacker and two more defensive backs, but a front like they have now should go a long way toward covering up holes in the back end.
While at least a year or two late, it's impossible not think that yesterday's was just the kind of talent infusion that Eric Mangini envisioned when he set into motion his bold, comprehensive and far-sighted organizational rebuilding plan when Randy Lerner told him he'd have five years five years ago. Here's hoping the new regime makes the most of the opportunity that Mangini made possible for them.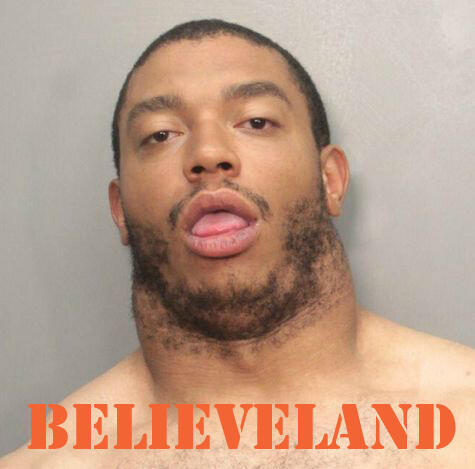 Matt Borcas will be here tomorrow Friday with more on the new additions and related draft implications.
Images via @BrianMFloyd and @Samer_K.