Per EcoWatch, "the New York State Assembly has passed a two-year moratorium on hydraulic fracturing or fracking, the toxic horizontal drilling process through which oil and gas is procured that's found within shale rock basins across the country and the world," with the State Senate expected to follow.
While this is an extremely encouraging development for people who like things like unpoisoned water and air, and dislike things like earthquakes of unprecedented frequency and magnitude, any moratorium on fracking is of course bad news for Cleveland Browns owner Jimmy Haslam. Remember, Haslam recently made a remarkable scene by stepping down from and then shortly reassuming the helm of his family's business, the sixth largest corporation in the U.S., Pilot Flying J, a gas station company that last September completed a purchase of Maxum Petroleum, "the No. 1 supplier to the drilling and fracking [industries] in the country."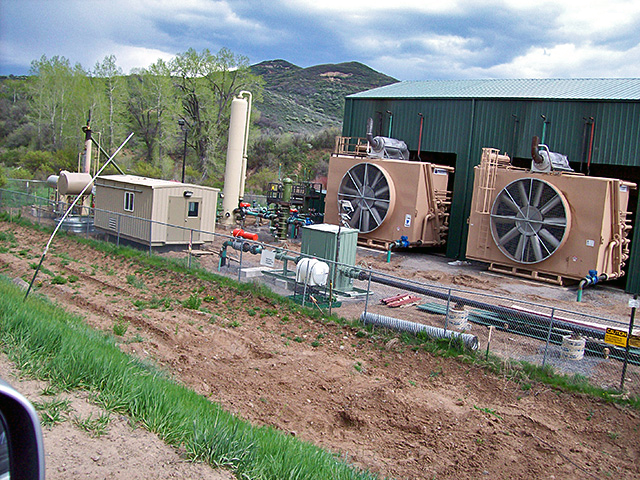 Upon becoming the fracking industry's top fuel supplier, Haslam told Plain Dealer editors and reporters that, "the [fracking] boom taking place in the country excites him on several levels," the most important such level apparently being "the effect that cheap shale gas could have on the country's competitiveness."
"If you're in the manufacturing business, the U.S. used to be looked at as a high-cost provider," Haslam said. "If your biggest cost was energy, all of a sudden, we're the low-cost producer."
Yet in all of this multi-leveled excitement about fracking, Haslam expresses no reservations at all about whether or on what terms shale gas should ever be something that's made available "cheaply," or whether any "competition" that depends primarily on shale gas being "cheap" is one that anyone should be worried about winning as opposed to, say, shutting down as completely and quickly as possible.
It's probably impossible to understate the significance of the contrast here. On one side you have Truck Stop Jimmy, the newly minted "owner" of the State of Ohio's most beloved brand name in the Cleveland Browns, cheerleading the fracking industry without restraint, mainly by way of unreserved reference to "cheap gas," and "competitiveness." On the other there's the legislative arm of the third-most-populous state in the union fully banning the industry from operating within its borders until more can be learned about its impact on the environment and human health.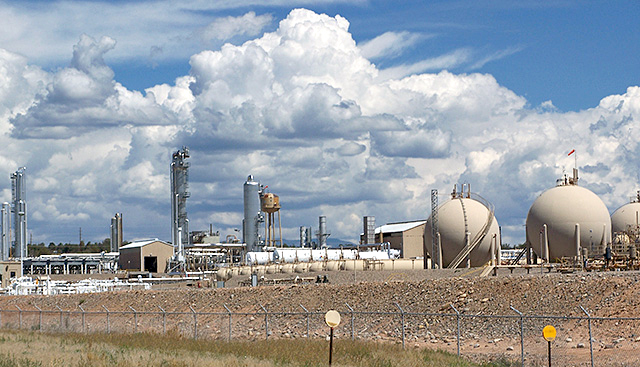 As for what's in between here, start with this must read account by Philip Doe at EcoWatch of the battle in Colorado between the fracking industry and Colorado citizens, and see if you can come away with any conclusion but that Haslam and his cohorts are on the wrong side of the exploitation of deregulation at its absolute worst, aggressively pulling Ohio and the country toward what might well be the "the greatest intergenerational environmental injustice of all time."
If that all sounds unnecessarily hyperbolic, it should help to note that the fracking industry took off with the passage of the 2005 Energy Act, "written only two years after the first horizontally fracked well was successfully drilled … widely reported to have been written by the industry in the comfort of Vice President Dick Cheney's office … the culmination of a 40-year oil industry lobbying effort in Washington to exempt the industry from practically every foundational health and environmental law on the books."
From there it might be enough to observe that in one short year the fracking industry brought Mahoning County, Ohio its first eleven earthquakes of magnitude 2.0 or higher since 1776, but either way, at this point it's clear enough that unprecedented deregulation has allowed for corporations to manipulate environmental resources for profit without a scientific (let alone a political) consensus that they aren't doing irretrievable damage in the process.
In fact, as set forth in detail in Doe's EcoWatch piece, much evidence is to the contrary.
"Air and water quality issues are so ubiquitous in areas invaded by the industry that summarizing is difficult," Doe says. "Most astonishing, however, is that neither Colorado nor the U.S. has undertaken a systematic examination of the thousands of citizen complaints … run[ning] from skin rashes, to open sores, to nose bleeds, to stomach cramps, to loss of smell, to swollen and itching eyes, to despondency and depression, even death."
Doe cites a number of studies by universities and governmental agencies that connect fracking sites with air and water pollution, including the prevalence, "up to .7 of a mile from [well sites]," of pollutants "known to impact the brain and nervous systems [and] even known to harm the hormonal system of unborn babies."
This also includes a study "that figured prominently" in the New York moratorium, one by the Colorado School of Public Health (CSPH), commissioned by Colorado's Garfield County, "home to roughly 10,000 oil and gas wells":
Among the findings were high levels of benzene, a known carcinogen, at and near well sites. In fact, the assessment states that even at distances of 2,700 feet from a well site, toxic chemicals were still detectable at levels that would increase the chance of developing cancer by 66 percent based on published health standards.
Which is all, of course, the tip of the melting iceberg given that the Haslam's are pushing a fracking boom at a time when "every major national science academy in the world [is reporting] that global warming is real, caused mostly by humans, and requires urgent action," with "global concentrations of greenhouse gases in the atmosphere hav[ing] reached 394 parts per million, up from 280 ppm before the Industrial Revolution and the highest levels seen in at least 800,000 years." Scientists at Oxford have calculated that "the world needs to begin reducing emissions by roughly 2.5 percent per year, starting now." But despite these warnings and countless others, things are moving full steam in the opposite direction, with carbon emissions having "hit a new record this past year, increasing 3 percent to 34.7 billion metric tons of CO2 and other greenhouse gases," and the natural gas boom having killed the economic viability of the development of clean and renewable fuel sources.
If this was a world where the media wasn't completely broken, it would be front page news every time a fracking machine pumped an inch without these safety issues having been resolved by way of both scientific and popular political consensus. But here, Truck Stop Jimmy just says, "cheap gas, we win" to the Plain Dealer and everybody turns the page.
It's some coincidence that Haslam made his move to buy the Browns at the same time that Ohio was becoming known as Ground Zero in America's "fracking free-for-all," a dumping ground for fracking waste-water from other states.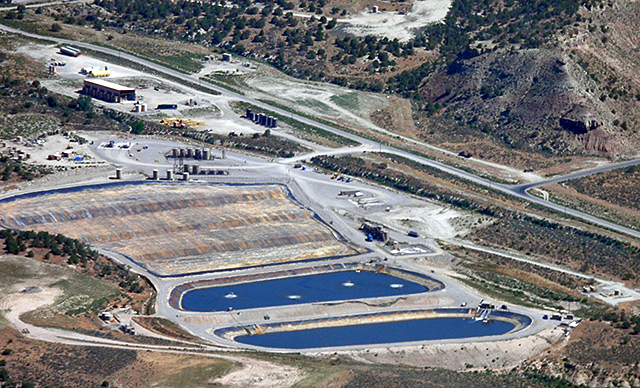 Anyway, it's good to see that some politicians somewhere are doing their jobs. Do read the whole piece on Colorado's struggle at EcoWatch, and here's one on efforts to stem fracking in Ohio.