In the ninth inning of yesterday's Indians/Reds game, with his team holding a 4-2 lead, Reds closer Aroldis Chapman buzzed a 100-mph heater past Nick Swisher's head, and Indians radio announcer Tom Hamilton lost it. You can see the pitches and hear Hamilton's reaction at the video posted here, which includes his statement that, "what you'd love to see Swisher do here is knock it right off the temple of Chapman and see how much fun it is to have a ball coming at your head."
Actually, Tom, only the worst people would love to see Swisher murder Chapman with a line drive to the temple. That would be awful.
But that's why everybody loves Hammy. He wants to win as bad as anyone does, rules against cheering (or getting real pissy about losing) in the pressbox be damned. And the bloodthirsty radio man wasn't done with the Reds reliever yet. After going on a bit about how Terry Francona will surely see to it that Chapman's teammates rue the day that a fastball buzzed past Nick Swisher's head, Hamilton then got into politics on a broader level.
"Maybe you get away with that in Cuba," he said, referring to Chapman's status as a native of the island country.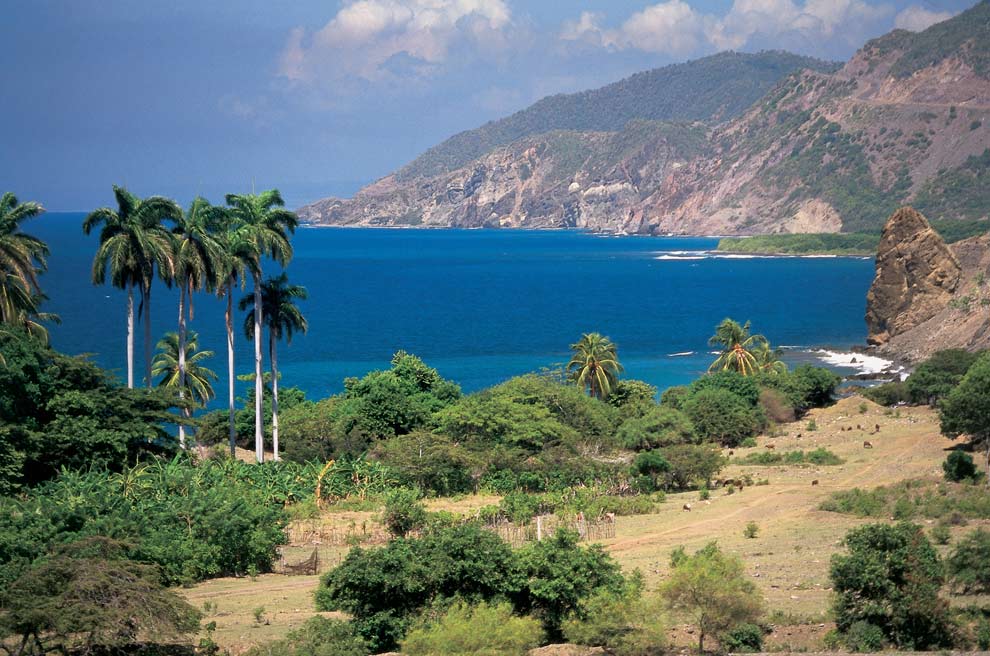 As much as this statement probably falls closer to idiotic jingoism than anything else, there's at least a chance it was intended as a comment on Cuba as a place where things are so backward that pitchers can throw inside at batters with impunity.  
So it's at least worth pointing out that however backward Cuba is about some things, it's also a place where child poverty has apparently been pretty much completely eliminated, whereas children in the U.S. suffer from the second-highest poverty rate in the developed world. Additionally, "[a]part from achieving near 100% literacy many years ago, [Cuba's] health statistics are the envy of many far richer countries."  And while the carnage suffered in New Orleans in the aftermath of Hurricane Katrina has been contrasted with Cuba's "extraordinarily effective disaster response." There's also that, "the Worldwide Fund for Nature's 2006 Living Planet report identified Cuba as the only country that achieved high levels of human development while living within its environmental footprint." All of this while subject to a widely condemned trade embargo by the U.S. that's been running for 53 years and counting.
I can't be the only one who'd be interested to hear Hamilton's thoughts on how these factors impact an analysis of Cuba's status as a place where people get away with things. Anyway, it was probably the camouflage hats that had him all tuned up.
Here's hoping that nobody gets killed or maimed at the baseball game tonight.