"If a man will begin with certainties, he shall end in doubts; but if he will be content to begin with doubts he shall end in certainties." — Francis Bacon
"If the fool would persist in his folly, he would become wise." — William Blake
—————
It started with a dream, and a wager that would have required Fred Coupon to obtain a custom-made Eric Mangini apron and wear it for a whole Saturday in my kitchen while baking Cheddar Bay biscuits and mixing Lobsteritas for as many people as could fit in the house. Things didn't quite work out as planned there, but when the gods close a door they open a window. And here we are with the fifth annual edition of Cheddar Bay Reality Football: The world's first, only, and most phenomenal football picking competition with a weekly writing requirement.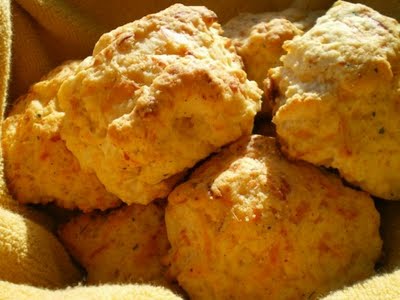 If you've followed this contest in recent years, you know that it wouldn't be possible without the work of Jim Kanicki. This season and for the foreseeable future, the contest will be hosted at Kanicki's website, so click here to go there for details on rules, registration, and the founding principles (community, integrity, common sense) that make Cheddar Bay what it is.
Which leaves nothing more to say here but good luck, enjoy, behold, and beware the awesome power of Cheddar Bay, whether you'll enter the contest or not.
Will be back here some time in the next couple of weeks with an important season preview-type thing that will hopefully synthesize some of the more interesting contradictions that have arisen in the comments here recently, and maybe in the meantime as well with a note on a new Jimmy Haslam-related fraud-type thing. Hope everyone continues to have a great summer.