With the Detroit Tigers having dispatched the Oakland A's last night thanks to a masterful performance from $180 million pitcher Justin Verlander and a game breaking two-run home run by $153 million dollar third baseman Miguel Cabrera, the league championship series matchups are set (Detroit v. Boston in the AL, Los Angeles v.  St. Louis in the NL) and we may now fully appreciate this hilarious chart that ranks this year's MLB playoff teams by payroll.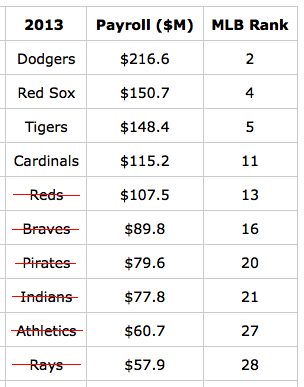 Major League Baseball. Could there be a better way to teach the kids about what really matters in life?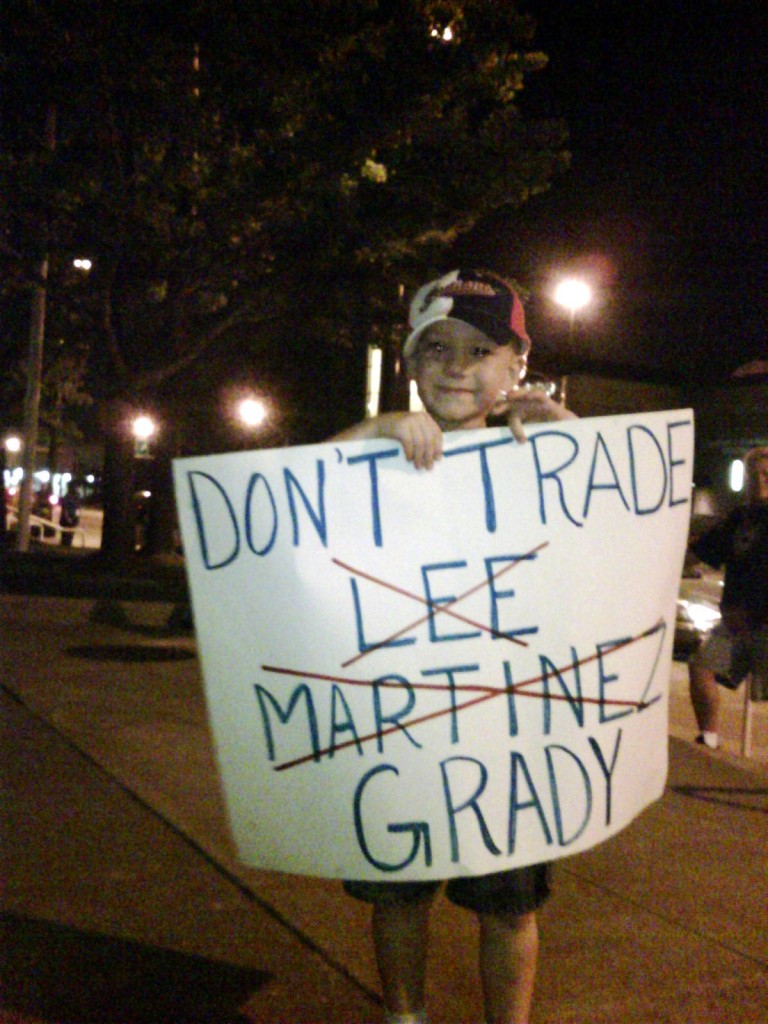 Of course not. And the 2014 World Series will be the twenty-second one in a row to be won by a team from a media market (with a TV contract/revenue base) bigger than Cleveland's.
As for which team is the best bet to emerge from this year's championship series participants, ummmmm, gotta go with the Dodgers here. But either way, L.A.'s rookie phenom Yasiel Puig will have a good chance to show Tom Hamilton some more about how the Cubans do things so it's hard to say that all is lost for Tribetown. Living for October as always like nowhere else.
—————
In other news, the growing national controversy over the Washington Redskins name has given rise to as much expression of local concern about Chief Wahoo as there's been in years, and the Browns should beat the Lions on Sunday to move to 4-2 and retain at least a share of first place in the AFC North.