On Sunday evening the Cleveland Browns fired Rob Chudzinski as head coach after just one season. If the franchise hasn't been propelled to new levels of dysfunction and league-laughingstock status as a result, it's at least the first time the front office has been required to specifically confirm that it isn't run by Larry, Curly and Moe.
Chudzinski is the first "one and done" head coach in Browns history less than a year after becoming owner Jimmy Haslam and team president Joe Banner's hand-picked choice for the position, at the culmination of what the Browns brain trust called "a disciplined, deliberate, process," a scientific, artistic, and exhaustive eleven-day search.
"I think hiring people is both an art and a science," Haslam explained after hiring Chudzinski last January. "Joe and I could tell because we've spent a lot of time together in the last 11 days, and you learn to read each other's body language, that early on we felt very comfortable that really from the science part and the art part, this is the right guy for us."
The decision to hire Chudzinski came only three days after the Browns leaked to every news outlet under the sun that they had "a done deal" with their top choice, Chip Kelly, only to have it come out a day later that the Kelly deal wasn't a "done deal" at all and was actually never going to happen. Having been spurned by Kelly, Haslam and Banner then tried to say that they didn't really want him after all, claiming that they "weren't certain that [Kelly's] heart was 100 percent into leaving" his job as head coach at the University of Oregon. Kelly then proceeded to immediately leave Oregon to become head coach of the Philadelphia Eagles, who will be playing in a home playoff game this Saturday.
Chudzinski's replacement will become Cleveland's fifth head coach in the last seven years and now is when Haslam wants you to know how much it "galls" him when people say, "Same old Browns." The man who claims complete ignorance of a multimillion dollar rebate scam undertaken by his employees at his other job (as CEO/owner of the sixth-largest privately held corporation in the U.S.A.) would like to emphasize that it's his "single mission" to reverse the fortunes of Cleveland's NFL franchise.
As for reasons to conclude that Haslam and Banner's next coaching search will be any more successful than their last one, there aren't many.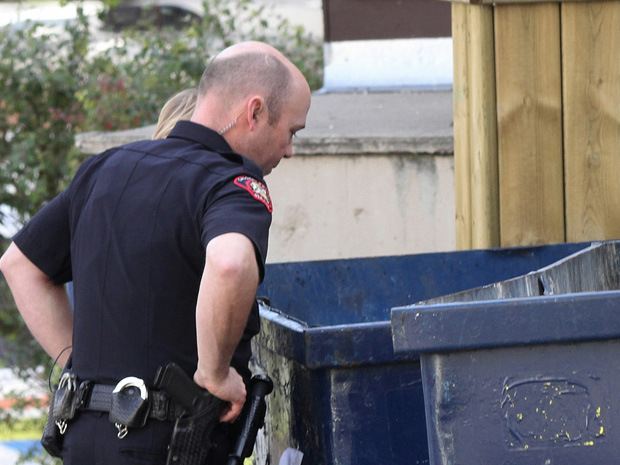 Last December, before he hired Chudzinski, Haslam explained that there was "one thing he learned [as a minority owner of] the [Pittsburgh] Steelers," and that was "the importance of consistency in coaching and how much it sets you back when you're always making a change."
Apparently understanding the truth in Haslam's statement on "the importance of consistency in coaching," the Browns locker room was up in arms upon hearing the news of Chud's termination.
I am texting with numerous Browns players and their emotions range from bewildered to furious

— Michael Silver (@MikeSilver) December 29, 2013
"You look at the great franchises," said Browns offensive lineman Joe Thomas, "they don't fire [the] coach after the first season. You can't do it. It sets everything back. You just hit the reset button. Anytime you hit the reset button, it severely damages the organization, and it lengthens the amount of time that it takes to get back to the playoffs and turn the team into a consistent winner."
"That's ridiculous," said linebacker D'Qwell Jackson, after having been informed of early reports that Chudzinski would lose his job. "That's foolish in my opinion. That's not going to happen."
"I didn't even know that was possible," receiver Josh Gordon said of an NFL head coach being fired after one season. "The guys here really bought into [Chudzinski] … The guys needed structure and he brought that here."
Of course there's no telling what the players are saying off the record.
Ok, so I've got the red-ass a bit. But it's mainly because DQ, Joe T, Alex, TJ, Joe H, etc. deserve better than this sh!t.

— Scott Fujita (@sfujita55) December 30, 2013
Haslam and Banner's explanation of why they cut bait with Chud hasn't helped matters, as the pair has only been able to say that their decision was based on the football team's failure to show improvement over the course of the season. This despite Banner having said as recently as November 13 that he was "hard pressed to think that … a first-time head coach [could] do any better or any more than [Chudzinski was] doing [through 9 weeks of the regular season]."
"I think real simply, and we spent a lot of time talking about this," said Haslam, who reportedly stormed out of Heinz Field in the middle of the fourth quarter of Sunday's season finale, "we want an individual who is a strong winner who knows how to win football games."
The implication here being that Chudzinski had all the resources he needed to win consistently with the Browns in 2013, and reverse a decade and a half of historic incompetence in just one season. But even leaving aside the other holes in the roster that the front office deliberately chose not to fill through the draft via deferred picks, or free agency via $25 million in unused salary cap space, the inference is strong enough that when Brandon Weeden and Jason Campbell are your starting quarterbacks in the NFL, you don't get better at playing other teams, other teams get better at playing you. The same almost certainly goes for a defense playing with critical holes in the secondary and linebacking corps, that lost its best defensive lineman to the IR for the final quarter of the season. An outmanned NFL roster can only outscheme its opponents for so long before the opponents adjust, and all the worse when the specific deficiencies are acute and obvious. Which is a big part of why "consistency in coaching" is so important in the first place, and why — along with the front office's efforts to stockpile draft picks and conserve cap space for 2014 — nobody was reasonably expecting the 2013 Browns to be "strong winners" of anything.
Chudzinski's offensive coordinator Norv Turner confirmed as much in a meeting with the Browns front office on Monday morning, where he pointed out that "the [coaching staff] was told repeatedly the team was building for 2014, that the running back situation was never solved after the trade of Trent Richardson, the roster was constantly juggled, and the team fired a coach after he had to start three different quarterbacks."
At best the jury was still out on Chudzinski, as well as the notion that any other football coach on earth could have made "a strong winner" out of the 2013 Browns. Haslam and Banner played executioner anyway. Guesses as to the real reason why include petty disputes over management style and personality conflict, a temper tantrum, and the general frothing insanity that one should expect from a man who, having been born into a billion dollar fortune that his father lucked upon thanks to socialism, nevertheless remains hellbent on afflicting everyone else with "free market" political ideology, fraudulent business practices, and the destruction of the planet and human life as we know it in the name of private profit. Also, of course, the Curse of Chief Wahoo.
#Browns will be flexible in coaching search: http://t.co/goFt30D15J

— Vic Carucci (@viccarucci) December 31, 2013
There's no telling yet who the new head coach will be, but don't expect him to have any more personality or capacity for independent thought than Chudzinski, who of course emerges as the big winner in all this, having escaped from Gasbagland with ten million dollars as painlessly as he could have hoped. Other winners here include folks who appreciate that sports are so much more fair than real life, and those who've been wondering how the organization is going to manage to screw up the integration of all that cap space and all those draft picks in 2014.
The losers, as ever, from the science part to the art part, are Cuyahoga County taxpayers and fans of the Cleveland Browns.