As was predictable enough when the Greater Cleveland Partnership (the local chamber of commerce) first announced its support for the issue last August, a proposed 20-year renewal of the Cuyahoga County Sin Tax – intended to collect between $260-$320 million from taxpayers to be used to finance the costs of constructing, renovating, improving, or repairing Cleveland's three pro-sports facilities – is on the ballot this May as Issue 7.
Cuyahoga County Council unanimously approved this measure for the ballot only two weeks after it was formally introduced, allocating approximately six minutes for public comment on the issue over the course of two meetings. Cleveland's only daily newspaper, the Plain Dealer, announced its support for the renewal of the Sin Tax three days before Council approved the issue for the ballot.
All of this happened without any meaningful accounting of just what the public's obligations are to fund the hugely profitable private businesses of Cleveland's pro sports owners, and without any meaningful examination of whether the proposed Sin Tax is the best way to meet any such obligations.
This lack of transparency is especially troubling given the existence of apparently preferable alternatives to the proposed Sin Tax, and given the fact that the current deals with the teams were made decades ago in an entirely different economic climate. Since the 1990′s, when the current leases for the three sports facilities were negotiated, the national and local economies have suffered the worst recession since the 1930s, unemployment and inequality have skyrocketed, and the County's population, property values, and key services have plummeted. It stands to reason that now is exactly the right time to demand increased transparency regarding the public's obligations to Cleveland's pro-sports owners, and exactly the wrong time to approve a rushed ballot measure that represents "business as usual" as much as Issue 7 does, with the following questions, among others, remaining unanswered:
Why have proponents of the Sin Tax been consistently unable to explain exactly what the public's "obligations" are to finance the pro sports facilities, or how Sin Tax revenues would serve to satisfy those "obligations"? How do Sin Tax revenues serve as anything but a bottomless pit of public funding for the pro sports owners?
Why are the citizens of Cuyahoga County being shouldered with the burden of paying this tax, when over 50% of the visitors to the facilities are from outside of the County?
Why is the proposal for a 20-year tax when none of the three sports teams have more than 15 years left on their lease?
Why do proponents of the Sin Tax refer as much as they do to a "pennies on the dollar tax" when in reality the Tax will amount to hundreds of millions of dollars of public money that could be spent on anything else?
Why are we pursuing stadium funding through a Sin Tax, which has been proven to be a regressive tax that disproportionately impacts the poor, young, and addicted?
The "Keep Cleveland Strong" campaign, backed by the Greater Cleveland Partnership and the three sports teams, will spend hundreds of thousands of dollars in an attempt to get the Sin Tax passed without any of these questions being answered. Their campaign essentially amounts to a veiled threat that one or more of the three teams will leave if the ballot measure fails, and absurdly assumes by its very name that transparency and a fair deal for taxpayers would somehow weaken the City and County.
But rejecting the Sin Tax this May will not cause the Browns, Indians or Cavs to leave Cleveland. Only so many cities have the infrastructure and fanbase to support pro sports franchises, and, consistent with the current economic climate, voters in these cities are rejecting this brand of corporate welfare with unprecedented consistency and solidarity. Rejecting the Sin Tax will only lead to increased transparency and a better deal for Cuyahoga County taxpayers, certainly not a worse one. Voters should make a decision as important as this one based on facts, not baseless threats.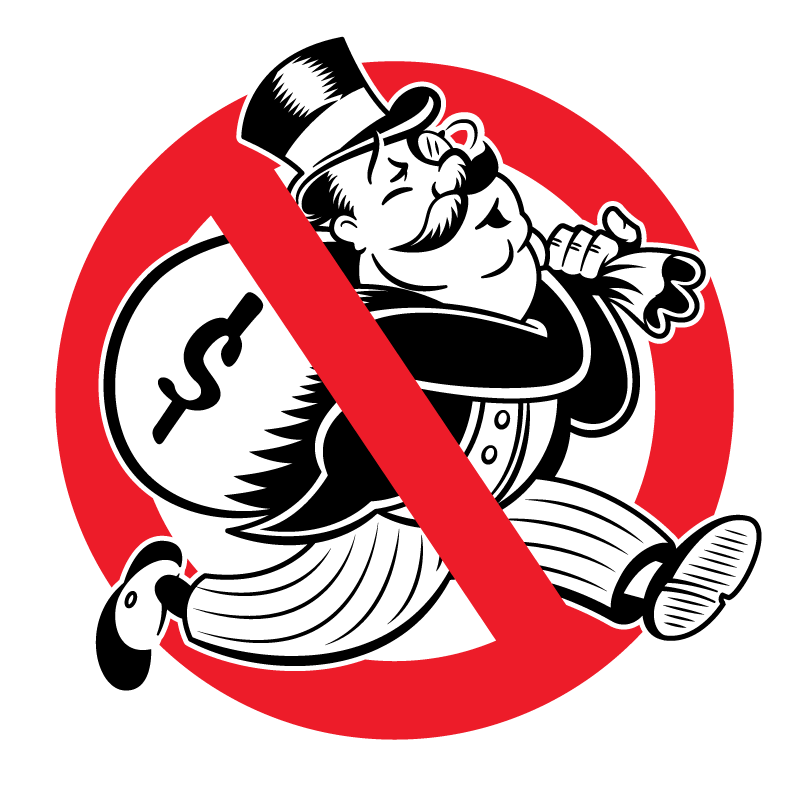 This is why I've come together with a group of similarly concerned citizens to form an official opposition to the "Keep Cleveland Strong" campaign called "Coalition Against the Sin Tax" (CAST), to fight against Issue 7 and to fight for a fair deal for County taxpayers. Our first press release was issued yesterday (also posted below) and our official website was launched at www.noclevelandsintax.com. Please join our coalition by signing up for the email list using the "Join the Coalition" form at the website. Also please follow us on Twitter at @noCLEsintax, and join the discussion at the campaign's official Facebook page, as well as in the comments section at this website, where frequent campaign updates will be posted. There will be an introductory press conference and organizational meet-up at Market Garden Brewery's Ohio City Room beginning at 6:00 pm on March 19th (1947 W 25th St, Cleveland, OH 44113) where you can learn how to become more involved as well as participate in a lively discussion about the issue.
With the opposition poised to outspend us by hundreds of thousands of dollars (to essentially zero), your engagement is especially important here so please get as involved as you can and please spread the word. With the pro sports teams as involved as they are here, this issue presents a unique opportunity for engagement of the public with respect to how its money is spent, and increased accountability and transparency with respect to the future use of public funds across the board.
Finally, here's a Cleveland.com story about our opposition campaign, and here's another link to a Deadspin piece about what happened in Miami after voters rejected a ballot measure for $400 million in stadium improvements for the Dolphins, in case you missed it above:
Just nine months after trying—and failing—to get nearly $400 million in taxpayer dollars to pay for renovations to Sun Life Stadium, word comes out of Miami that Dolphins owner Stephen Ross is willing to pay for the majority of the upgrades himself. This should be remembered every time a team tries to hold its city or county hostage for a new stadium: If you stand firm, the team will blink first. . . . 

It was not surprising that plans for publicly funded stadium upgrades died in South Florida, which got burned by the Marlins in the scam to end all scams. But other locales continue to fall for the same bit, even in places like Detroit—where the Red Wings would never, ever leave. It's inexplicable why local politicians keep giving weight to phantom economic benefit studies, and gift franchises everything they're looking for without at least negotiating. And yes, saying "no" is negotiating, and will tend to lead to a deal that's at least a little more palatable.