The debate over the Indians' name, too, technically. Anyway, here's this week's cover of Scene, with a story by Sam Allard that includes more detail about last week's Opening Day encounter between Robert Roche (at left) and Pedro Rodriguez (in redface), including a lot of quotes from Roche and Rodriguez themselves, as well as from other Cleveland baseball fans who shared their thoughts about the anti-Wahoo and team name protesters.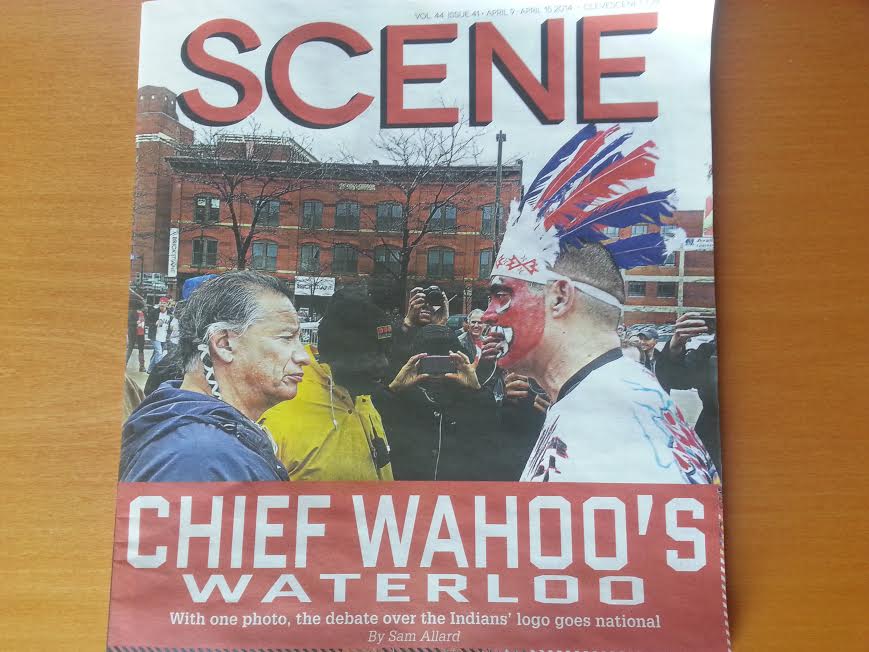 "Only twice in three hours did we observe pro-Wahoo folks talk politely with the protesters about the root of their opposition or try to explain their own difficulties with the logo," Allard writes, before getting to specifics, like, "Talk to Obama if you think it's racist," and "It's funny because they all look homeless." 
Thanks to the folks at Scene for continuing to keep a light on this issue.
Please check back tomorrow or Saturday with a post on a big Sin Tax/Issue 7- related announcement, and for an excellent read check out Dan McGraw's latest at Belt Magazine on Cleveland's problem with attracting and integrating immigrants into the City.