LeBron is a genius and the most gifted and dominant basketball player of all time and every player in the league already knows this. He's also the best head coach and GM in the NBA, has taken control of his franchise like no other player has in history (basically owns the Cavs), inspires his teammates like no other player in the league, and knows he has really nothing else to do at the moment but win 4 more titles and probably more. He knew that the regular season and playoff seeding were largely meaningless, and conserved energy based on this knowledge.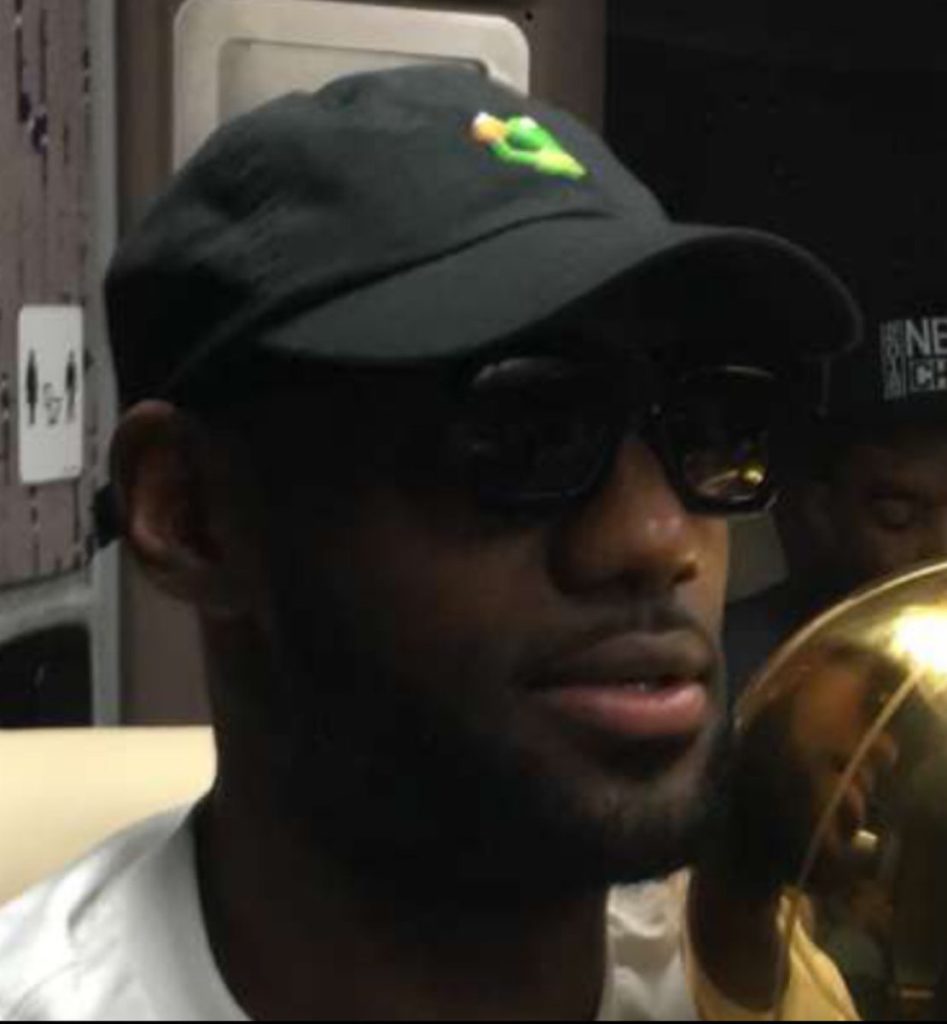 Meanwhile, the Warriors tried so hard to win so many regular season games to create a fake aura of invincibility because they're scared of the Cavs and know LeBron is coming for their souls. Steph and Klay are soft preppy boys and their shots will stop falling now that they know LeBron is here for them. KD is soft, too, not least because he should have stayed in Oklahoma where he could and should have at least gotten some revenge against these Warriors. And Draymond is a fake gangster/cheap-shot-artist who picks fights with civilians at bars and posts photos of his private parts on the internet.
As for the rest of the Cavs, Kyrie is as good a scorer as anyone in the NBA; Tristan Thompson (people are finally starting to realize) is as good a combined defender/rebounder as anyone in the league (on the order of Dennis Rodman or Ben Wallace when they were winning titles); Kevin Love is as good a third scoring-option as a team could ask for, and also rebounds and fires outlet passes as well as anyone in the league. J.R. and Shump will harass the Warriors all over the perimeter; Love, J.R., Frye, and Korver will knock down open threes when the Warriors collapse on LeBron and Kyrie; and R-Jeff and D-Will have old-man game and wisdom that the Warriors completely lack. And all these guys would basically die for LeBron who is, again, the best leader in NBA history. Now that the Warriors are here and it's time to win the title, even the guys who don't play defense will play defense.
All the sports-media "experts" are picking the Warriors because it's hard for most people to see that most things in California are fake and unsustainable. Also, whenever all the sports-media "experts" pick the same team they're always wrong, unless a league is boring. After this series, for the next few years, the league *will* be boring—for everyone but the Cavs and their fans and people who like watching the greatest of all time be the greatest of all time. This is the last time Cleveland will be underdogs in an NBA playoff series for a long time.
Cavs in 5.