To celebrate Earth Day, observed on April 22 every year worldwide, here's a video posted at the Guardian of a newly built train in Japan that levitates on magnets and is designed to transport commuters at a speed of 500 kilometers (310 miles) per hour.
A similar train in the U.S. would get you from Cleveland to Chicago in about an hour. That would mean Cleveland to Akron in something like 5 minutes, Cleveland to Columbus in about 20, and Cleveland to Cincinnati in about 35 in case anyone ever wanted to go to the Deep South.
Think of how good it would be for the Cavs if it only took LeBron 5 minutes to get from home to work.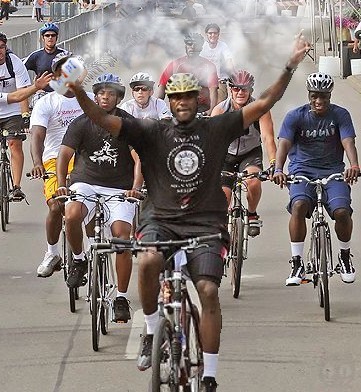 Of course, in theory, there's no reason we can't have trains like this in the US. Practically, though, it's a different story, and one that's sad and inspiring at the same time.
{ 15 comments }