When the Green Bay Packers drafted 6-foot-1, 337 pound defensive tackle B.J. Raji with the 9th overall pick in the 2009 NFL draft, their GM Ted Thompson said of the selection that, "the good Lord just didn't make many people like this." Two seasons later the Packers beat the Steelers in the Super Bowl with Raji anchoring the defense.
Last night in Chicago, the Browns used the 12th overall pick to select 6-foot-2, 340 pound defensive tackle Danny Shelton out of the University of Washington and everyone should be able to set aside disagreements about who or what made people to agree that he, she or it just didn't make many like Shelton, either.
Case in point:
Shelton is the first person in known history to bear hug and lift the NFL Commissioner off the floor on draft night, setting a salutary tone for the next round of Players' Association negotiations.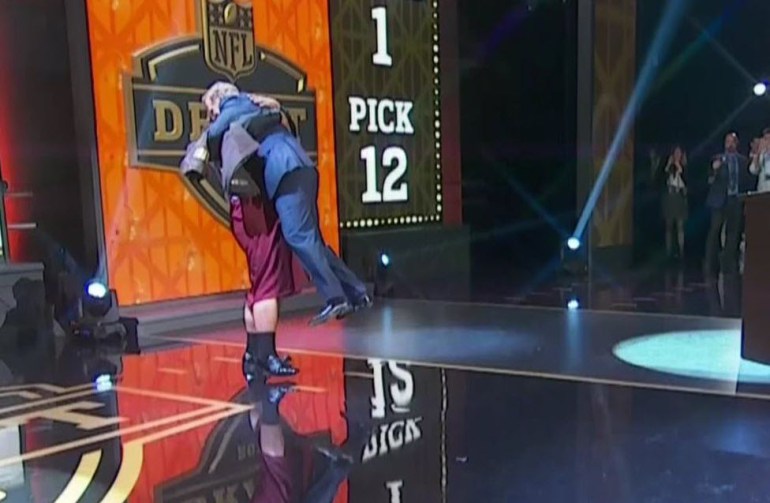 He was the only player in college football last year who [click to continue…]
{ 9 comments }