The rapid rise of the self-storage industry in the U.S. is a mainly dire phenomenon; a function of unchecked consumerism, consumption and inequality. While a growing number of Americans suffer in increasingly worse economic conditions, those on the other side of the divide continue to accumulate more stuff than they know what to do with. What doesn't get dumped in the oceans is now tossed into storage units, basically, blighting the landscape with giant rectangular eyesores "that bring—comparative to their size and infrastructural requirements—few jobs or sales-tax benefits."
For a resourceful group of teenagers from Mentor, Ohio in 2011, though, the rapid rise of the self-storage industry in America was something different. For these teens, the rapid rise of the self-storage industry in America was an opportunity – an opportunity to furnish one of the units at Uncle Bob's Self Storage on East Avenue near the intersection of Routes 2 and 615 as a mini-clubhouse where they could hang out and do whatever free from the prying eyes of parents, law enforcement and other potentially meddlesome adults. To provide some background, here's a photo of a related but worse-fated unit from this Mentor Patch report about underage drinking arrests at the same site from December 2011.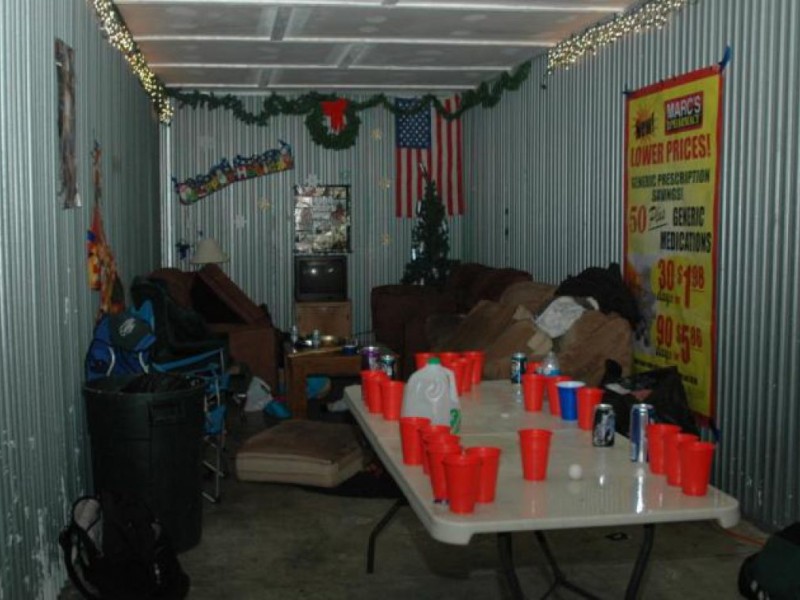 As for the Mentor teens who started this local trend, it wasn't long before they realized that they had something special at their disposal. Some of them being football fans who would attend Ohio State University the next fall, they got the idea to use Twitter to invite members of the acclaimed 2010-11 Glenville High football team, including current Buckeyes quarterback Cardale Jones and Indiana University receiver Shane Wynn, to attend a party at the unit.
After having received enough tweets from the Mentor group, Cardale, Wynn and Co. [click to continue…]
{ 15 comments }