If there was ever a day for the Browns to have beaten the Ravens, a franchise that's been running on reputation and fumes in the post-Ray Lewis era, and one that came to town yesterday with the Ray Rice domestic violence cover-up having just been exposed as an historically spectacular microcosm of everything that's wrong with everything on planet earth (or at least at the intersection of sports and capitalism in America). At certain points in the life cycle of most NFL divisions, consecutive seasons of high drafting by the weaker teams and the depreciation and increasing expense of the rosters of the stronger teams results in a natural shift in the division's balance of power. Yesterday, the Browns could have sent a clear message that such a shift is actually, finally, after 15 years, under way in the AFC North when it comes to the Cleveland team, playing in front of a home crowd that was electrified by that prospect, as well as the chance that the Browns would have a winning record after three games for just the second time in the last decade.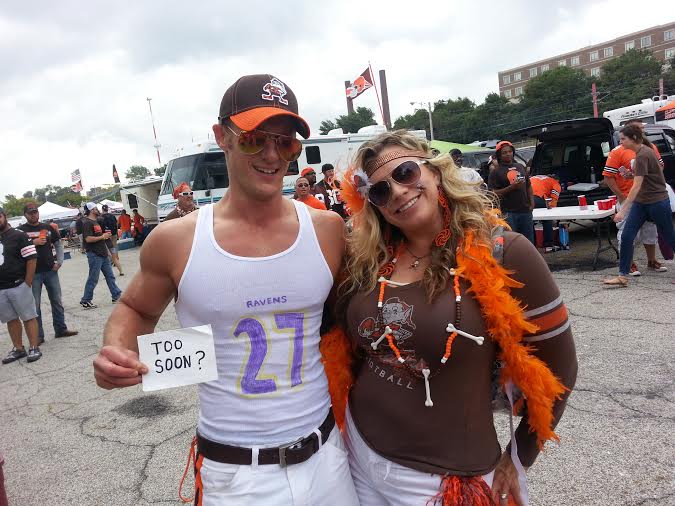 Naturally, the Browns lost. This time by two points on a last-second field goal after having failed to score on two fourth-quarter drives deep into Baltimore territory.
There's a laundry list of potential reasons why this one got away, a list that's fairly impressive even when it comes to a Browns game. One might point to any of a number of individual plays as having turned the contest decisively in the Ravens' favor (50-yard field goal attempt hits the upright, wide-open receiver hit in stride on 70-yard pass falls down, 36-yard field goal attempt is blocked, punt returner abdicates duty to catch punt, 35-year-old receiver beats 60-million-dollar cornerback on game's final drive).
Yet still, and as tiresome as second-guessing football plays can be, one of these plays stands out as the worst of all by far: Mike Pettine's decision to punt on 4th-and-1 from the Ravens' 45-yard line early in the second quarter.
This was just the Browns' second drive of the game, and they were up 7-3 thanks to an 80-yard touchdown march on their first drive. This second drive got off to a bad start when, thanks to [click to continue…]
{ 15 comments }