When the Chicago Cubs beat Cleveland's Indians in last year's World Series, they also vanquished the Curse of the Billy Goat, ending their 108-year championship drought. This left the Indians as baseball's longest losing franchise, without a title since 1948, and Cleveland's Curse of Chief Wahoo as the undisputed champion of baseball curses—having survived the more celebrated Billy Goat curse, as well as that of the Bambino, extinguished by the Boston Red Sox in 2004.
It probably shouldn't have been a surprise that the Indians' curse would outlast these more famous curses, which really were small potatoes in comparison. After all, things turned out fine for Babe Ruth, whose curse stemmed from the fact that the Red Sox traded him to New York in 1920, where he'd lay the foundation for baseball's greatest dynasty with the Yankees. And Billy Sianis, too, who put a curse on the Cubs in 1945 after being forced to remove his goat from the Wrigley Field stands for the last two innings of a game due to fan complaints about the animal's odor. Sianis and his Billy Goat Tavern went on to become nationally famous Chicago institutions, a favorite subject of legendary newspaper columnist Mike Royko and the inspiration for John Belushi's "Olympia Cafe" skits on Saturday Night Live.
Of course, things haven't turned out nearly as well for Native Americans, whose genocide is mocked every day by the Cleveland MLB team's branding.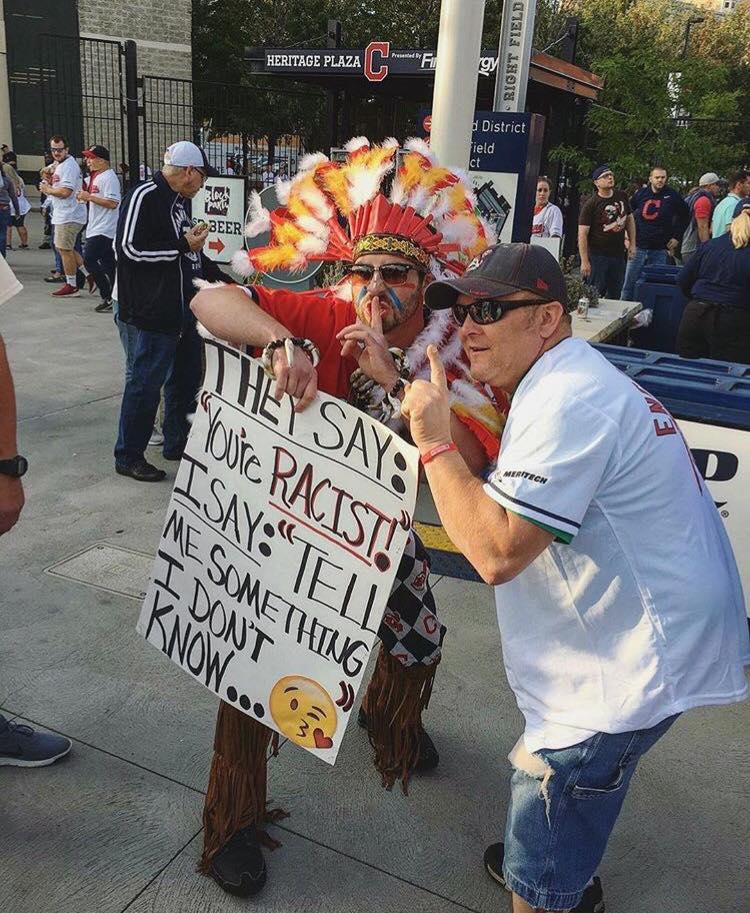 The blatantly dehumanizing Chief Wahoo caricature speaks for itself as a Jim Crow relic that belongs either in a museum or the garbage. And while the organization boldly claims that its name "honors" Native American Louis Sockalexis, who played 96 games for the Cleveland Spiders in the late 1890s, the available evidence suggests it was [click to continue…]
{ 0 comments }